2023 Toyota GR Corolla Gets Official with 300 Horsepower and AWD
2023 | hot hatch | toyota | Toyota GR Corolla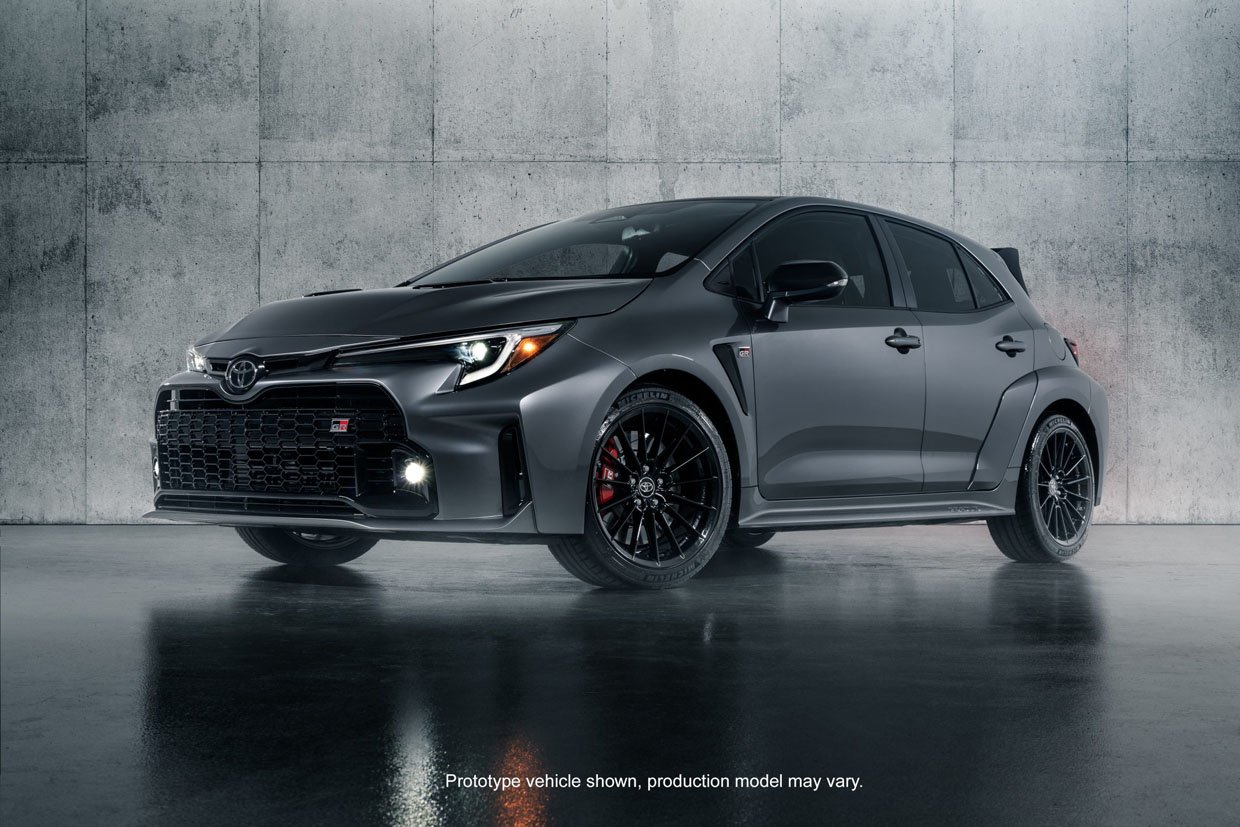 Toyota has been teasing fans of all-wheel-drive performance cars with little tidbits about its new GR Corolla. The car has finally gone official, and most of its specs have been revealed. One of the first details we have is its engine and power numbers. The GR Corolla uses a small 1.6-liter three-cylinder direct/port-injected turbocharged engine producing 300 horsepower and 273 pound-feet of torque.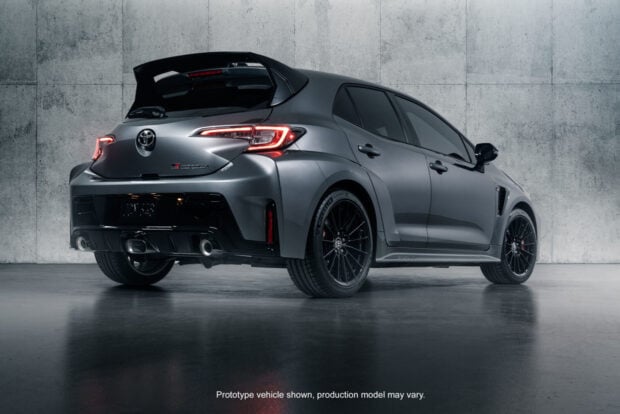 The little engine sends all its power through all four wheels utilizing a GR-Four AWD system with customizable front-to-rear power distribution settings. The car comes exclusively with a 6-speed Intelligent manual transmission, and its body has seen rigidity enhancements compared to a standard Corolla hatch. It's also got performance brakes and tires, a sport-tuned suspension, and a three-port sport exhaust system.
Toyota plans to offer the car in two different grades: the Core and a limited-edition version exclusively for the launch year of the car called the Circuit Edition. The Core Grade will be available later in 2022 in white, black, or Supersonic Red. The car will have a color-keyed roof spoiler with rear lip and side rockers stamped with GR-Four and wide fender flares.
The Circuit Edition is a limited run model only available in 2023 available in white, Supersonic Red, and Heavy Metal. It has a forged carbon-fiber roof, a vented bulge hood, a special rear spoiler, premium suede sport seats, and a unique gear shift knob. The biggest mystery remaining about the car is its cost, but Toyota says it will announce pricing later this year.