MINI and Marshall Team Up for Limited Edition Car: Does This One Go to 11?
audio | marshall | mini | retro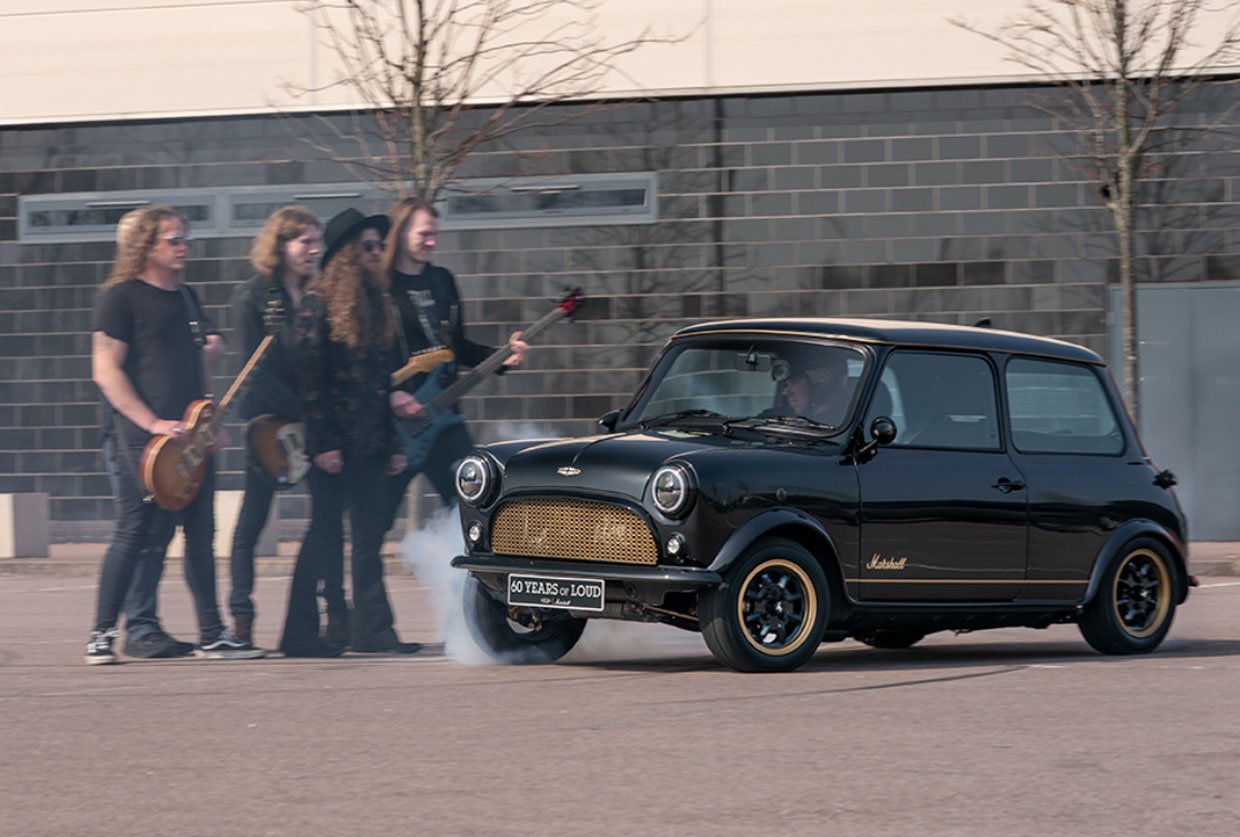 One of the most iconic names in amplifiers and audio systems is Marshall. One of the most iconic British cars ever produced is the MINI Cooper. David Brown Automotive has created a limited-edition run of 60 MINI Remastered Marshall Edition cars the celebrate the 60th birthday of Marshall Amplification.
The little car has styling cues inside and out, linking it to the iconic design of Marshall amplifiers. The interior and exterior are done in black and gold. One of the key features in the car's trunk is an audio system complete with a Marshall amplifier. It has a tiny 1330cc engine with a scant 83 horsepower and 98 lb-ft. torque.
The top speed is about 90 mph, and the car needs 8.9 seconds to reach 62 mph. This Mini is undoubtedly more about style and sound than raw performance. It rolls on 12-inch Classic alloy wheels with black centers and gold rims. The black and gold theme carries over inside the car with lots of anodized gold touches and signature Marshall styling cues.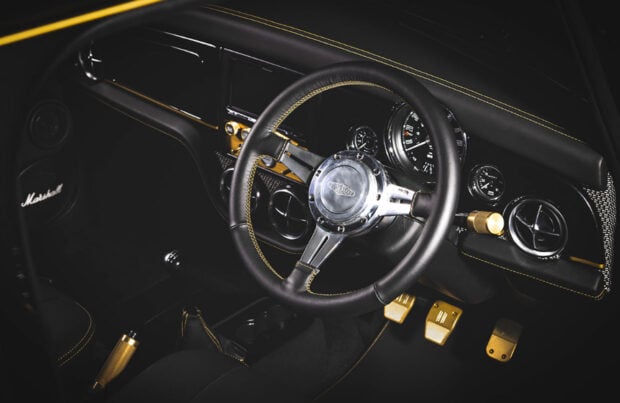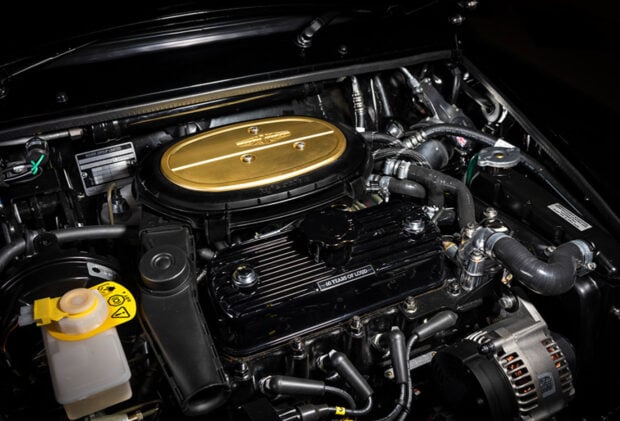 The key feature of the audio system is a Marshall eight-speaker in-car system. The audio system has dash-mounted tweeters, a pair of door speakers, and upgraded speakers on the parcel shelf. The truck-mounted amplifier is a Marshall DSL1 Combo amplifier with an independent power supply. The car also features a portable Bluetooth speaker in the trunk.