Kia Sportage HEV Hybrid Price Announced
2023 | hybrids | kia | kia sportage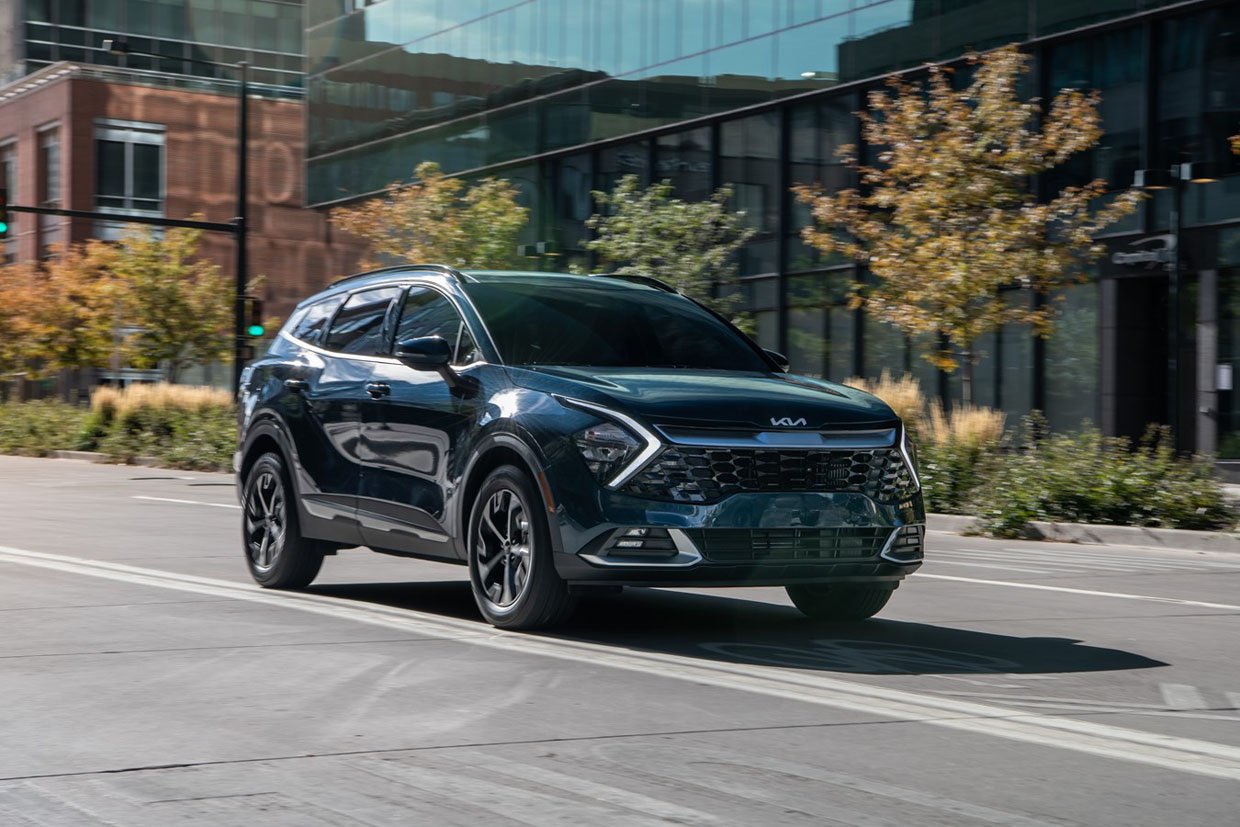 Kia has confirmed the pricing on its hybrid crossover, the 2023 Sportage HEV. An entry-level front-wheel drive version starts at $27,290. The entry-level version is the Sportage HEV LX, and at that $27,000 price tag, it's offered only with front-wheel-drive. However, anyone living in a state that gets snow or ice can option the LX with all-wheel drive for $29,090.
The Sportage HEV EX is the mid-range model, and it's available only with all-wheel drive starting at $30,990. The top line is the SX-Prestige in all-wheel-drive, starting at $36,190. In addition to the MSRP is a $1215 destination charge.
The Sportage HEV uses a 227 horsepower turbo hybrid powertrain promising a peppy ride and targeting 39 MPG. The powertrain consists of a 1.6-liter turbocharged engine paired with a 44kW electric motor. Kia says the compact SUV will go more than 500 miles on a fuel tank.
For 2023, the Sportage has grown larger in every dimension and promises best-in-class rear legroom and cargo space. The new Sportage HEV lands at Kia dealers in the spring of 2022.