Hennessey Mammoth 1000 Gives the Ram TRX Six Wheels
6x6 | Hennessey Mammoth 1000 | ram | ram trx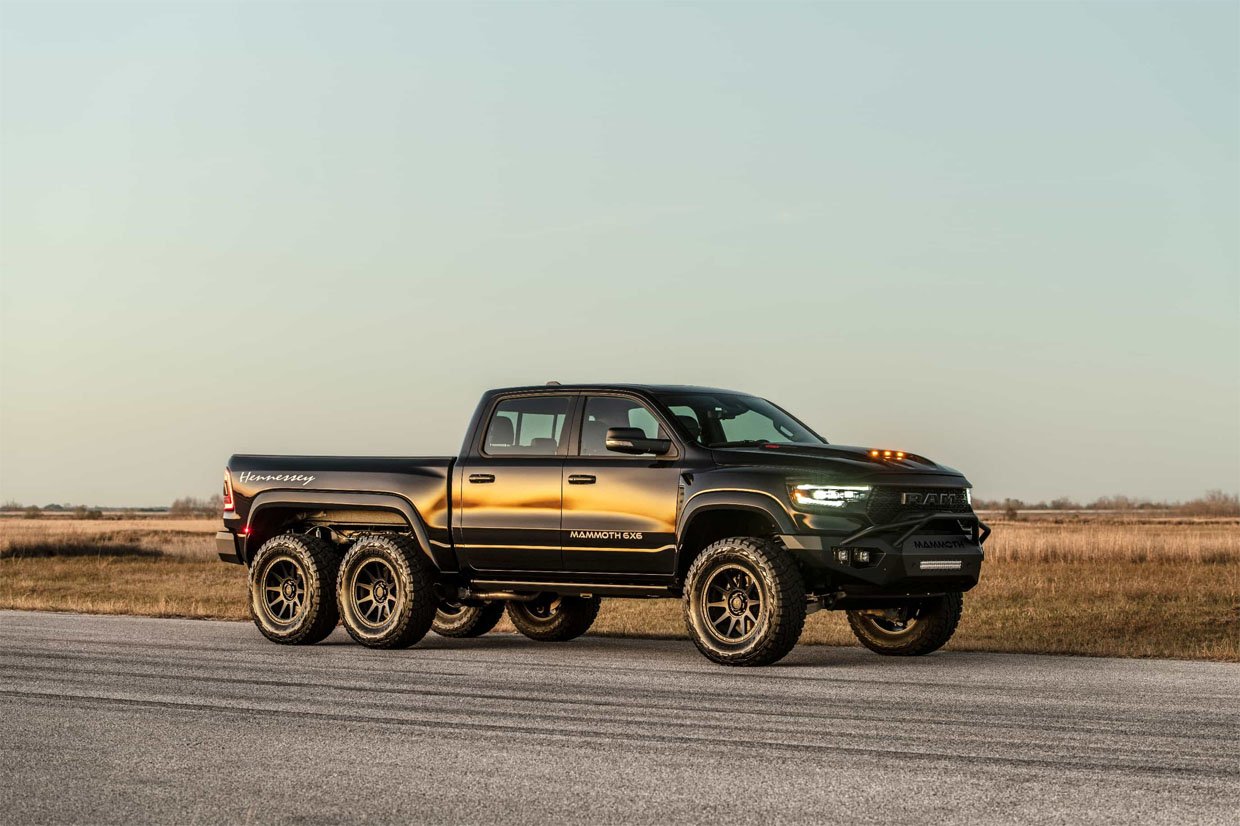 Hennessey Performance has announced that their Ram TRX-based Mammoth 1000 6×6 pickup is entering production. The most significant change to the Mammoth is the addition of a third axle in the rear. Its six 20-inch beadlock wheels are shod with 37-inch off-road tires. With the addition of the third axle, its bed was lengthened significantly, bringing its overall length to an insane 283 inches.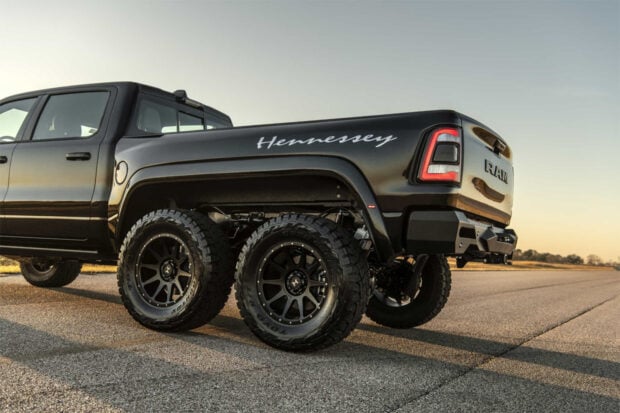 Power comes from a 6.2-liter supercharged Hellcat V8, making 1012 horsepower and 969 lb-ft. of torque. That represents a gain of over 300 horsepower and 319 lb-ft. of torque over the already powerful stock setup. The extra power comes from a massive 2.65-liter supercharger and an upgraded fuel delivery system. Hennessey also equips the custom pickup with locking rear axles and Bilstein suspension.
The truck also receives custom front and rear bumpers, special serial number plaques, headrests embroidered with the Hennessey logo, and a front leveling kit. In addition, the Mammoth is covered by a two-year/24,000-mile warranty. The vehicle will be produced in a run of 12 units each year, starting at a mammoth $449,950. Pricing can go up from there, depending on options.