Ram 1500 TRX Sounds Like a Monster without Mufflers
exhaust | ram | ram 1500 trx | sounds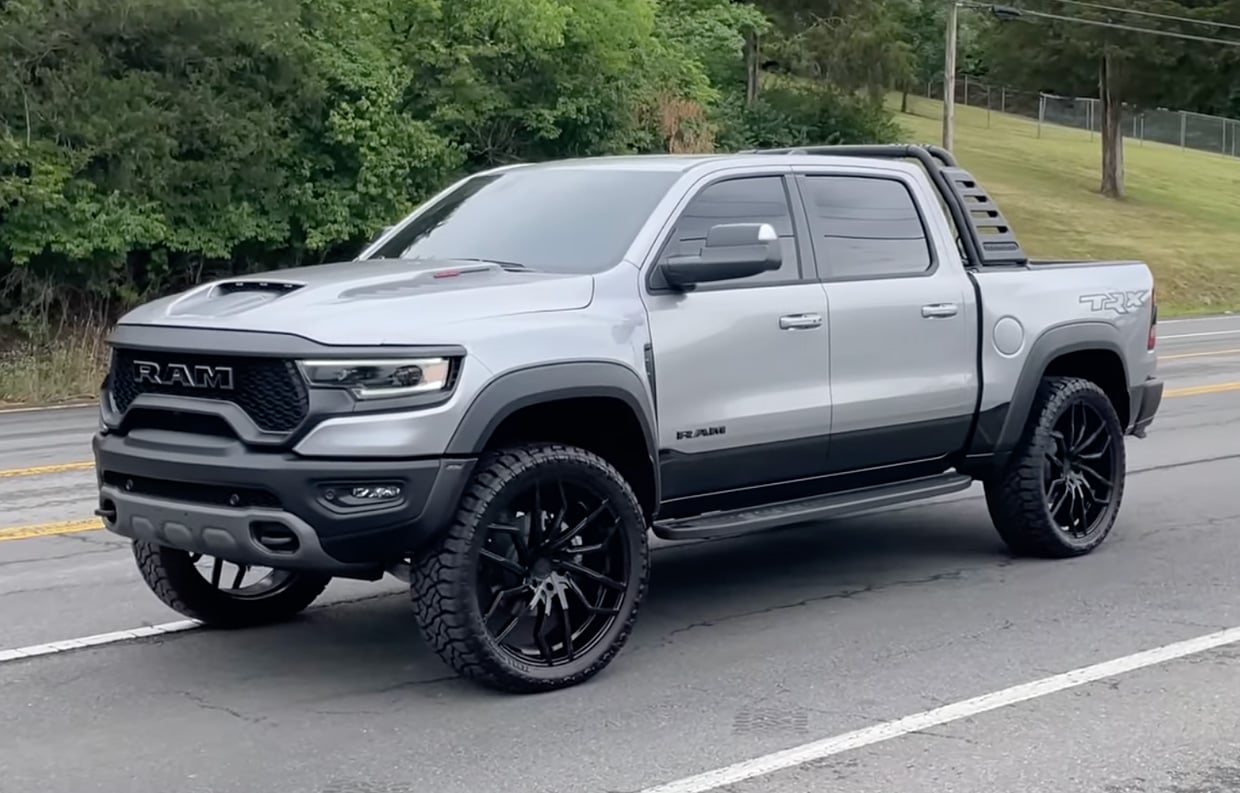 With the stock exhaust, the Ram 1500 TRX already has a pretty imposing exhaust note. Those dual TRX pipes produce quite a ruckus hooked up to that 702-horsepower supercharged Hemi V8 engine. But for some people, enough is never enough, and one TRX truck owner wanted an even louder and more brutal exhaust note. So they took the truck (and its insane 26″ rims) to the guys at Nashville's Exhaust Addicts and asked them for a straight pipe modification and to remove its two mufflers.
The result, which can be heard in the video below, is nothing short of amazing. The modified exhaust system now produces an ear-shattering 118 decibels of volume, compared to the factory setup's 107 decibels. Without the mufflers, you can hear more of the engine's crackles and pops, and it's an overall raspier sound that isn't just bass rumble.
We're guessing this guy's neighbors won't be happy when he revs this beast in the morning, but man, it sounds good.
[via AutoEvolution]