Dodge Charger Daytona SRT Concept EV Previews the Future of Muscle Cars
2024 | dodge | dodge Charger Daytona SRT Concept | evs | muscle cars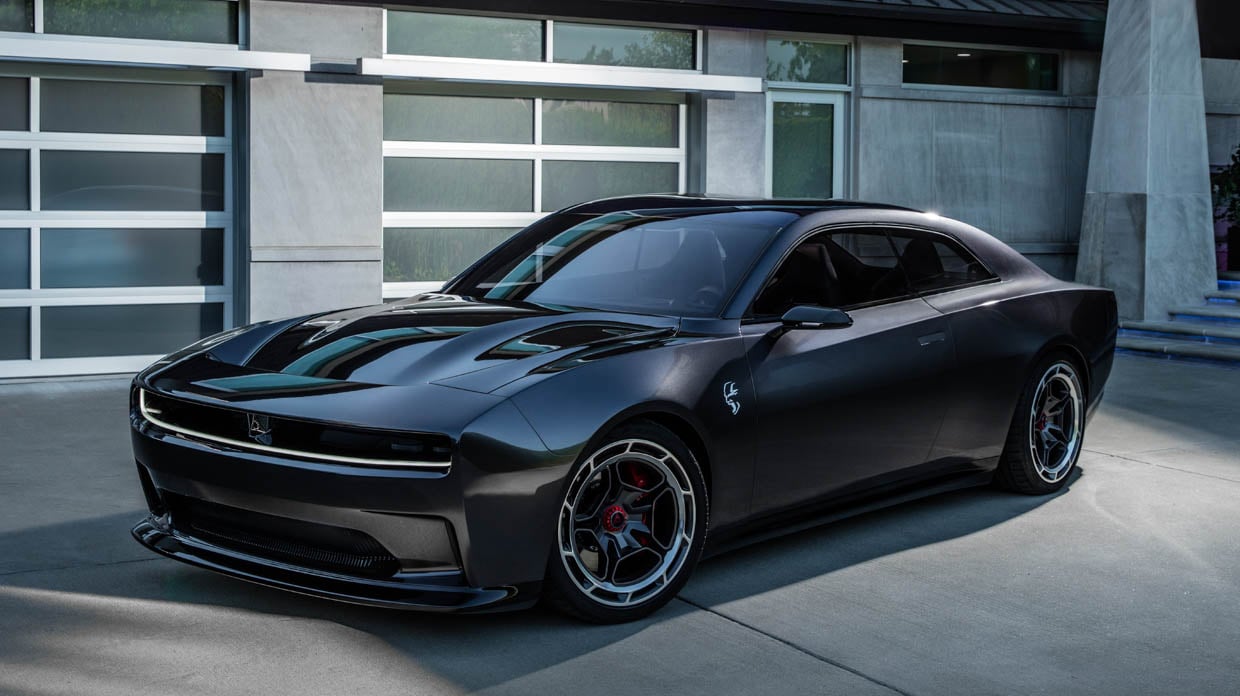 Despite the current Charger and Challenger riding on the same platform since 2006, Dodge has done an extraordinary job making the most out of these muscle cars, with the Challenger consistently beating out both the Ford Mustang and Chevy Camaro in sales numbers. With the need to make cleaner-burning and more energy-efficient vehicles, electrification is where every major car company is headed. We now know that 2023 will see the last of the current fossil fuel-powered Charger and Challenger rolling off of the assembly line, and Dodge has announced that its future muscle cars will run on battery electric power.
During the Dodge Speed Week event in Detroit this week, the automaker took wraps off of the Charger Daytona SRT Concept, a preview of what electrification means to the Dodge brand. And from what we've seen and heard so far, this is going to be a game-changer.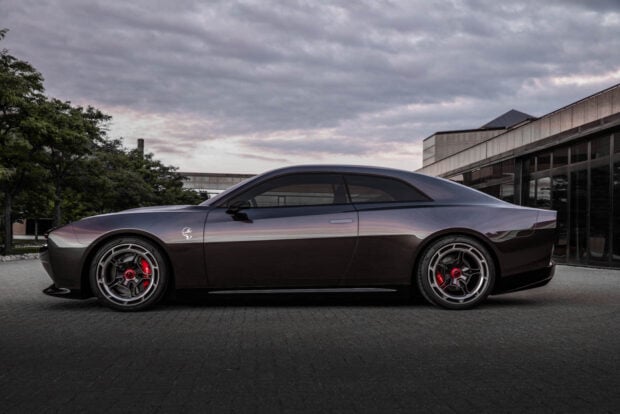 First off, the Charger Daytona SRT Concept looks incredible. Despite the Charger name, it's being shown as a 2-door, and its styling pays tribute to the classic late '60s to early '70s Charger while also looking to the future. It has a sleek, fastback design with elongated doors and a mean and muscular hood; its wheels are pushed to the corners for a long and stable wheelbase. In another nod to the past, Dodge incorporated an illuminated version of its classic "Fratzog" badge into the skinny front grille and elongated taillamp. The concept also features a panoramic glass roof and a hatchback instead of a traditional trunk.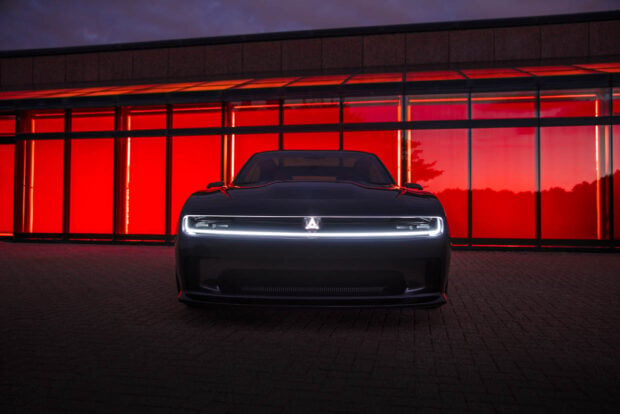 Beyond its phenomenal good looks, it's what's underneath the body that really makes this car special; an 800-volt electric system dubbed "Banshee." Dodge hasn't elaborated on how much horsepower the dual-motor, all-wheel drive setup will produce but does say that it outperforms the current Hellcat. I've heard that the Banshee will be the top-of-the-line variant and that a 400-volt system is likely for some of the lower-end versions.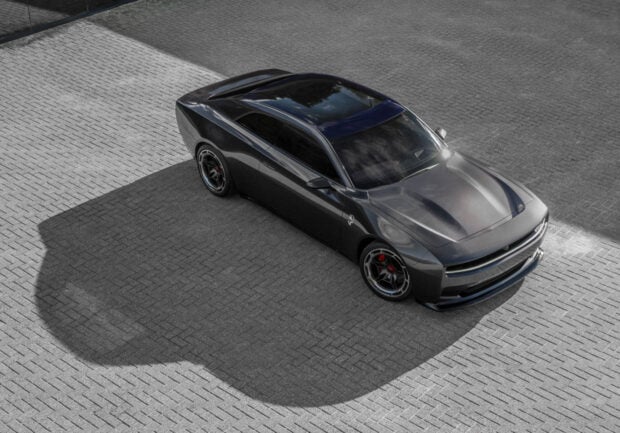 One thing that has concerned die-hard muscle car fans is the lack of sound and engagement that electric drivetrains are associated with. Dodge aims to dispel that with two key technologies. First, it has a unique "Fratzonic" exhaust system that uses a combination of digital sound effects, amplification, and a chambered pipe system to produce a RAWR sound you can actually feel coming from its zero-emission tailpipes. In its current state, it can crank out up to 126 dB, the same sound level as an SRT Hellcat. Second, the EV system has a multispeed transmission dubbed the "eRupt" that uses an electromechanical system to provide tactile feedback to the driver while shifting through its virtual gears.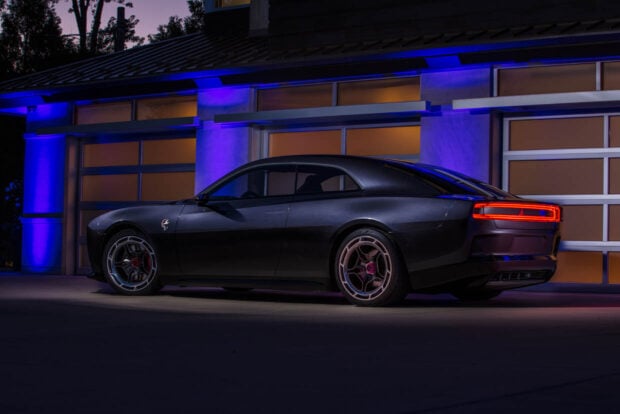 Dodge is aiming for a 2024 release date for its first electric muscle car, and I'm incredibly excited by the prospects of it looking like the Charger Daytona SRT concept shown here. I have no doubts they can achieve the kind of performance they're touting, given how fast BEVs can be. Only time will tell if the Fratzonic Exhaust and eRupt are more than just gimmicks, but I'm hopeful they will add to the driving experience. My fingers are crossed that Dodge can retain the concept's sleek yet muscular design and find a way to offer some entry-level variants which won't completely destroy your bank account like the Banshee is likely to do.