The Chrysler ME Four-Twelve Concept Showed the Chrysler That Could Have Been
2004 | chrysler | Chrysler ME Four-Twelve | concepts | September 7, 2022
---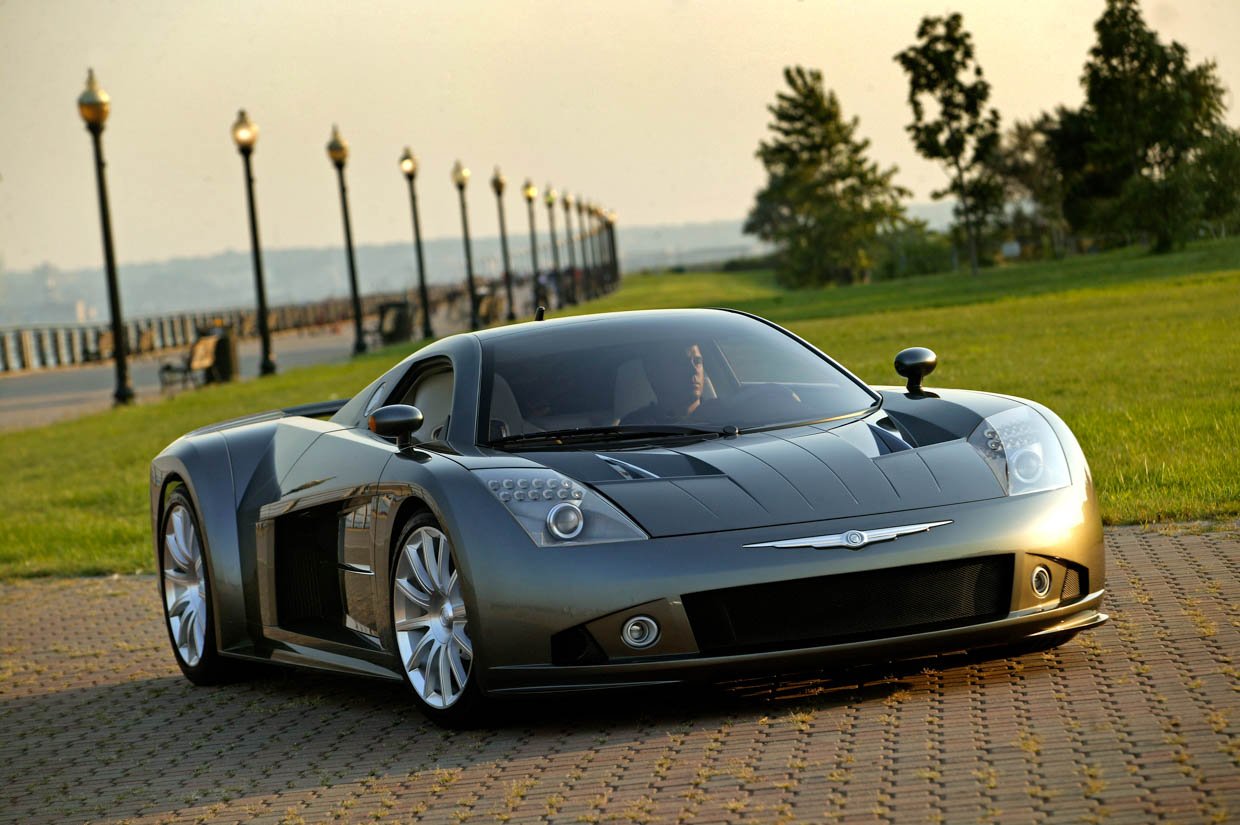 Many of the lost concept cars we feature here come from the 1950s through the 1980s, but this unique Chrysler cs actually revealed in the 21st century. The drool-worthy Chrysler ME Four-Twelve turned up at the North American International Auto Show in January 2004,  and teased what Chrysler's future might have looked like, had they not handed the performance baton over to Dodge.
This beast of a sports car was the polar opposite of the minivans which would come to dominate Chrysler's lineup in the past two decades. It rocked a quad-turbocharged, 6.0-liter Mercedes-Benz M120 V12 engine that produced 850 bhp and 850 lb-ft. of torque. Combined with a 7-speed dual-clutch transmission, it could launch from 0-to-60 mph in just 2.9 seconds, 0-to-100 mph in 6.2 seconds, and sail down the quarter mile in 10.6 seconds. Top speed was estimated at 248 mph. That's more than double the fastest Chrysler Pacifica minivan you can buy.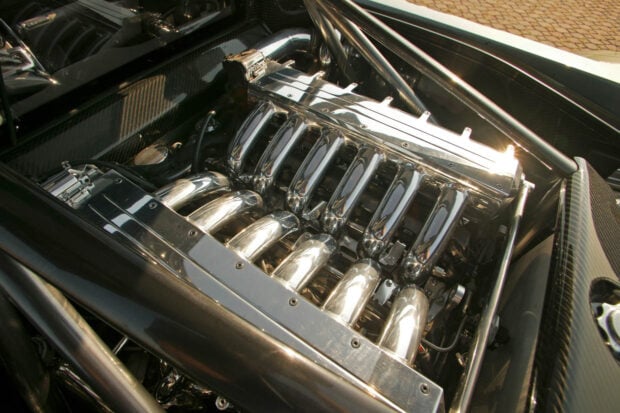 To keep its weight down to a svelte 2888 pounds, the ME Four-Twelve was built with carbon fiber body panels and a monocoque tub made from aluminum and carbon fiber – though the rear subframe was constructed from high-strength steel. It rode on 265/35ZR19 Michelin performance tires up front and 335/30ZR20 tires in the back. 15″ ventilated carbon ceramic composite brakes helped this beast stop on a dime.
The interior featured a D-shaped steering wheel with column-mounted paddle shifter, leather sport seats, exposed carbon fiber elemepanoramic glasss panoramic roof overhead.
As amazing as the ME Four-Twelve looks and sounds from the specs, it never went further than the concept stage, though it was a fully-running prototype. The project was shuttered shortly after 2004, and despite showing another awesome performance concept car in 2005, Chrysler went on to focus its efforts on creating decidedly more tame daily drivers.