The Pagani Utopia Is a Rolling Work of Art… with 864 Horsepower and a Manual Transmission
pagani | pagani utopia | supercars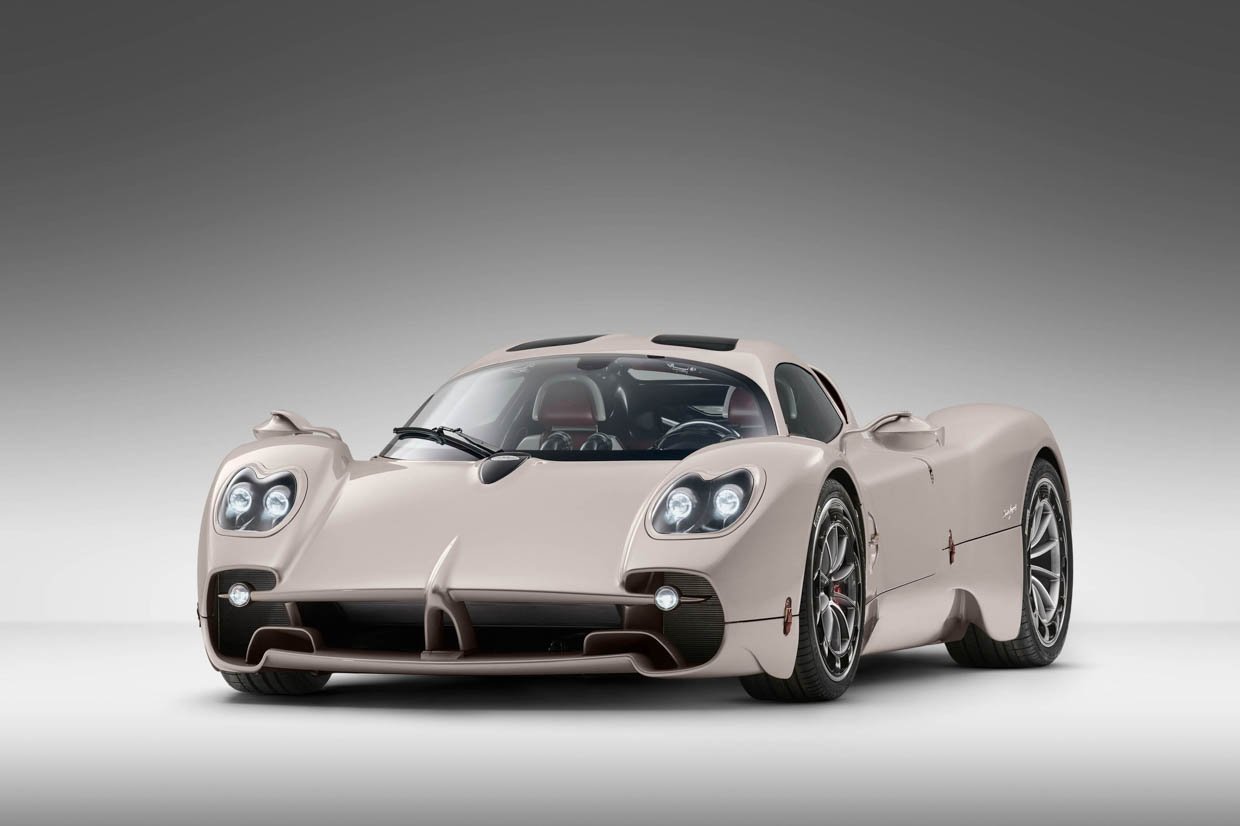 Italian automaker Pagani has only produced two main models in its 30-year history: the Zonda and the Huayra. Now, genius auto designer Horatio Pagani is showing off his latest creation, the Utopia. This gorgeous, multimillion-dollar car is powered by a bespoke Mercedes-AMG V12 with twin turbochargers, making an impressive 852 horsepower and 809 lb-ft. of torque across a wide 2800 to 5900 RPM power band.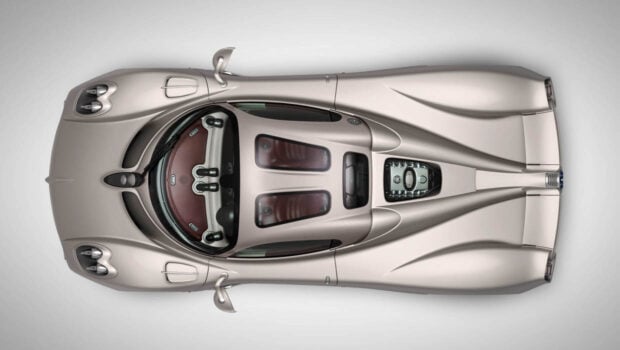 Unlike other modern hypercars, Pagani has shied away from hybrid and battery power and will even offer the Utopia with a manual transmission. That seven-speed gearbox has a gated shifter with an exposed mA single-clutch automated manual is also an option foranism. For those who prefer to let their Utopia do th an option. Despite their potential for quicker shifts, Pagani skipped the dual-clutch to reduce complexity and weight. The car rides on custom forged aluminum alloy wheels, with 21″ fronts and 22″ rears.
The streamlined, aerodynamic shape of the Utopia reduces the need for large spoilers or ground effects but still keeps the car planted as it accelerates towards what is sure to be a 200 mph plus top speed. I love the split-pane windows and rocket-like cowls that lead toward its four-port exhaust outlets. Its backside opens clamshto access to its mid-rear engine compartment, while its front provides a small storage space. If ever there was a real-life Batmobile, this is it.
Inside, the Utopia is typical Pagani. It's like an over-the-top vintage aircraft. The body-hugging seats, doors, and dash are with the most extravagant full-grain leathers, real metal trim, and scads of analog gauges and controls. Exposed carbon fiber abounds. And that milled aluminum D-shaped steeringgenuinelyl is truly something to behold.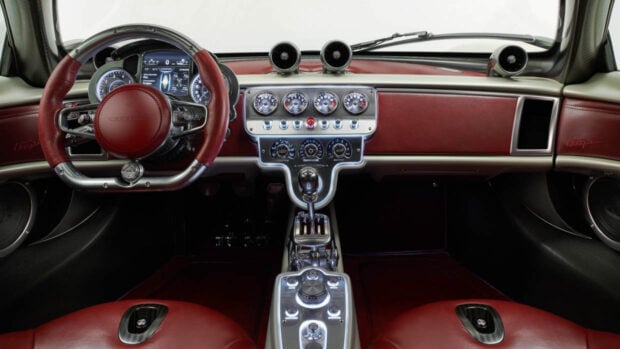 Pagani plans on making just 99 Utopia cars, and every single one of them is already committed to a customer. With a base price of $2.5 million, putting more than $247 million on the order books for the Italian automaker.