The 1990 Plymouth Voyager III Concept Was a Weird Modular Minivan
1990 | minivans | plymouth | plymouth voyager | retro | weird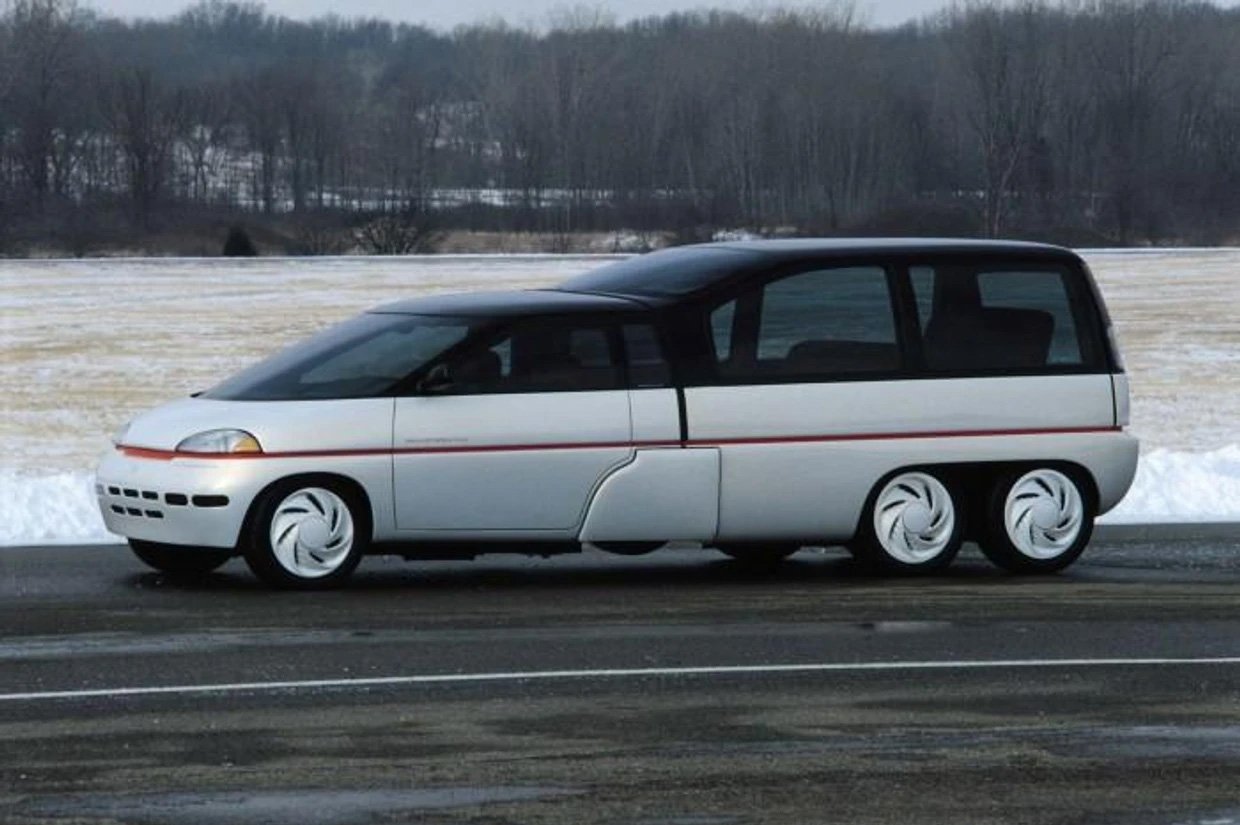 The 1990s were generally not a good decade for automotive design and performance. It was the era of awkward, bubble-shaped cars and the rise of the minivan. The 1990 Plymouth Voyager III concept is undoubtedly unique, but that doesn't make it any more attractive. In minutes, the Voyager III could convert from a nine-seat passenger van to a fuel-sipping three-seater. Despite its ungainly shape, it was designed by Tom Gale, the same person behind the much better-looking Dodge Viper and Plymouth Prowler.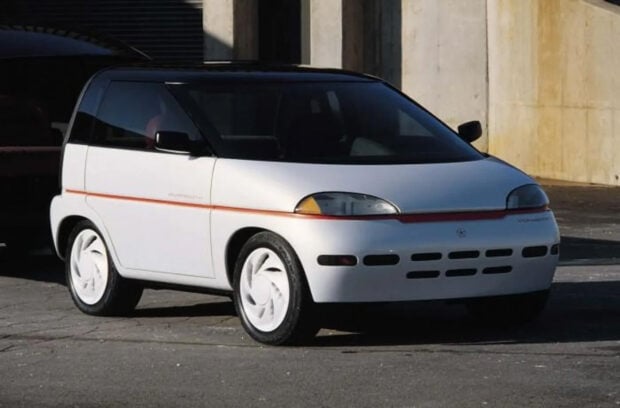 The main idea behind the Voyager III was that it was basically a small-scale tractor-trailer setup, with the front module working as a standalone car and the back module adding two more rows of seating. The front section was Plymouth's answer to the Geo Metro, powered by a diminutive 3-cylinder engine. Of course, that wouldn't be enough power to pull a trailer full of passengers, so the rear section had its own 4-cylinder engine to drive its wheels, resulting in an all-wheel drive setup when connected.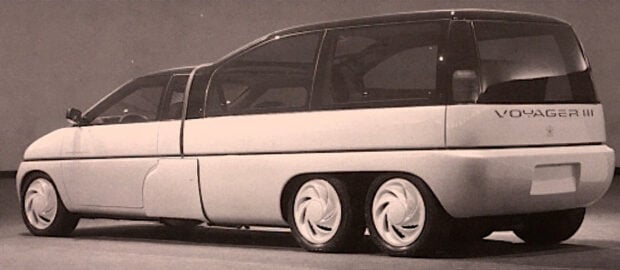 As you can see in the pictures above, the front module's rear wheels could retract once connected to the trailer, resulting in a very long 122″ long wheelbase that I imagine would flex substantially when going over bumps. When fully assembled, the Voyager III measured 199″ long. That might seem long, but a Grand Wagoneer measures 214.7″ long, and the new Grand Wagoneer L is an astounding 226.7″ long.
While I wasn't there in person to see the Voyager III during its reveal at the 1990 Chicago Auto Show, a Wikipedia editor found this archival footage of the vehicle on its display stand: