This 1938 Hispano-Suiza H6B Dubonnet Xenia Is a Prize-Winning Beauty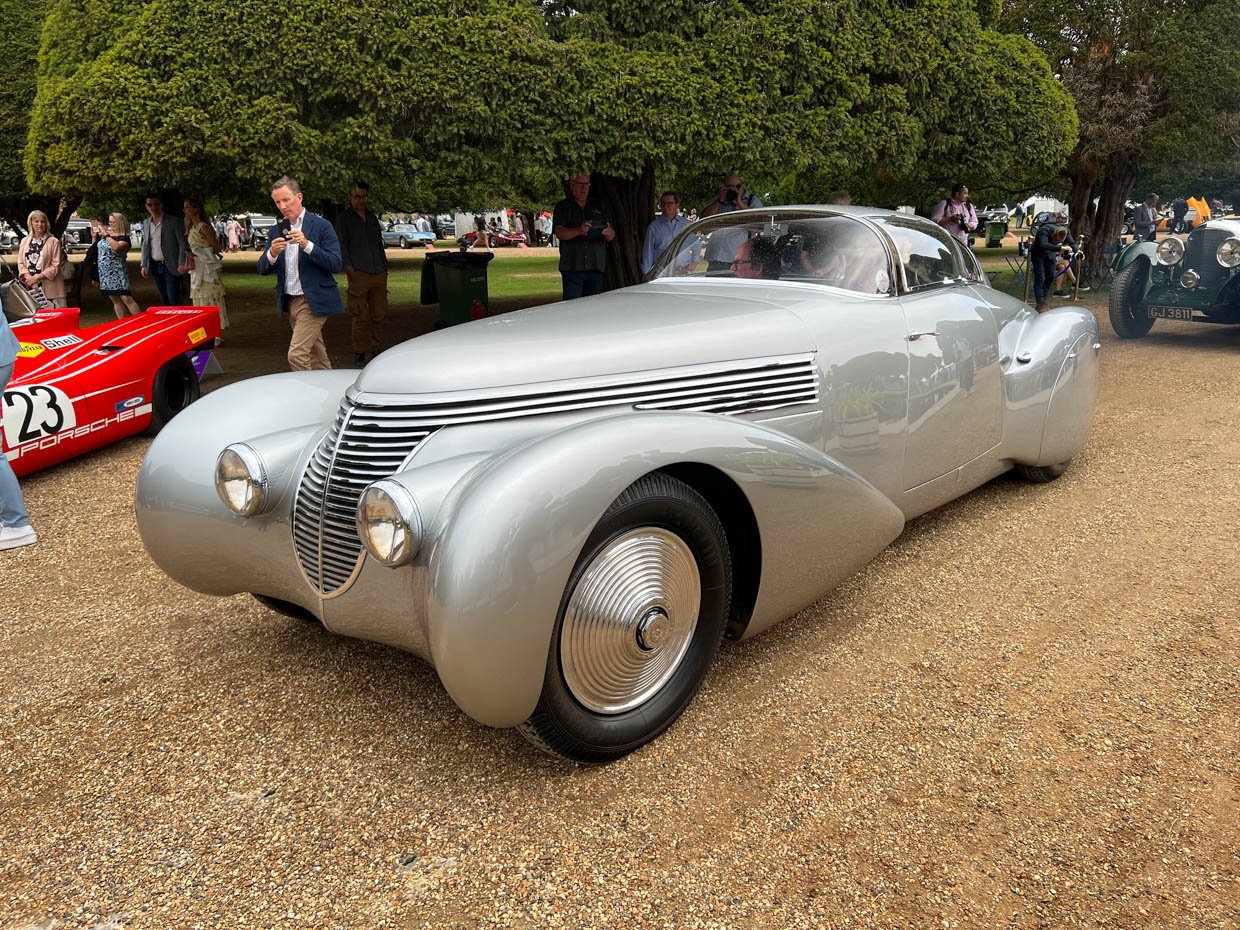 A dazzling, one-of-a-kind stunner from the collection of finance executive Peter Mullin and his wife, Merle, is getting used to sweeping awards. First, the 1938 Hispano-Suiza H6B Dubonnet Xenia stole the coveted "Best in Show" award at the 2016 Hampton Court Palace Concours of Elegance. Now, six years later, the 2022 Concours of Elegance gave Xenia the Bridge of Weir Design Award, presenting the crystal trophy to Merle Mullin, the vehicle's owner. It's her favorite car in the Mullins' vast collection, usually found on display at the Mullen Automotive Museum in Oxnard, California.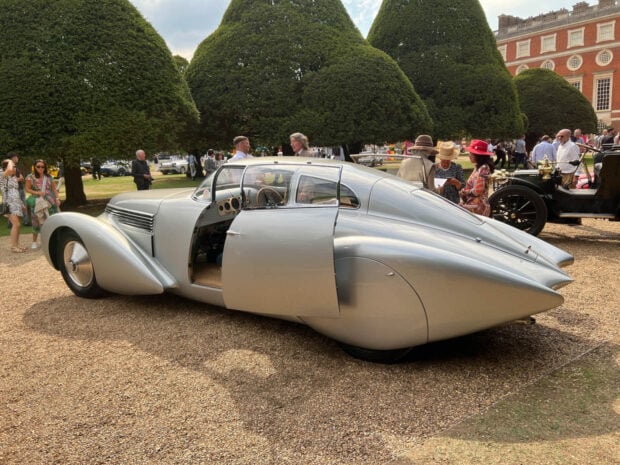 The Hispano-Suiza H6B Dubonnet Xenia is a one-of-one vehicle designed by André Dubonnet, an inventor, racecar driver, and World War I fighter pilot. Dubonnet intended to build a car that showcased his inventions and aerodynamic designs, the foremost of which was a coil-spring hyperflex suspension later adopted by Cadillac, Oldsmobile, Buick, and others. An H6 Hispano-Suiza engine powers the car. The curvy body was designed by aerodynamics expert Jean Andreau, then was built and engineered by luxury coachbuilder Jacques Saoutchik. The streamlined design, coupled with Dubonnet's signature suspension technology, gives smooth handling and the sensation of flying while driving the vehicle, evocative of the pre-war fascination with machines of flight.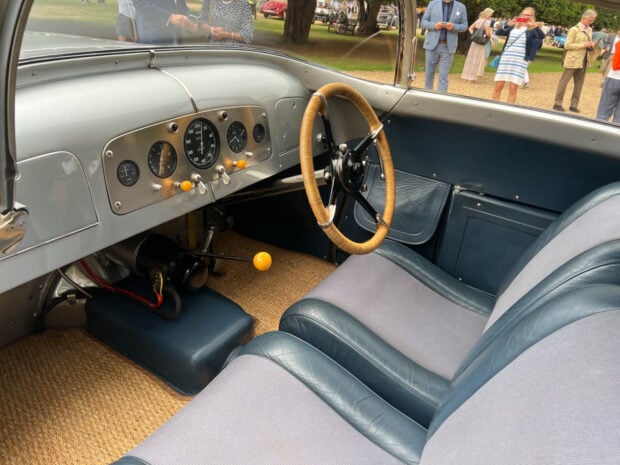 The Dubonnet Xenia was put into hiding through World War II and reappeared for the first time leading the French opening of the Saint Cloud Highway Tunnel outside Paris in 1946. The French Hispano-Suiza Club President purchased the car and restored it in the 1960s. The Mullins acquired the Xenia in 2003.