This Guy Built a Wooden Rolls-Royce Boat Tail for His Kid
art | handmade | models | replicas | rolls-royce | wood | December 23, 2022
---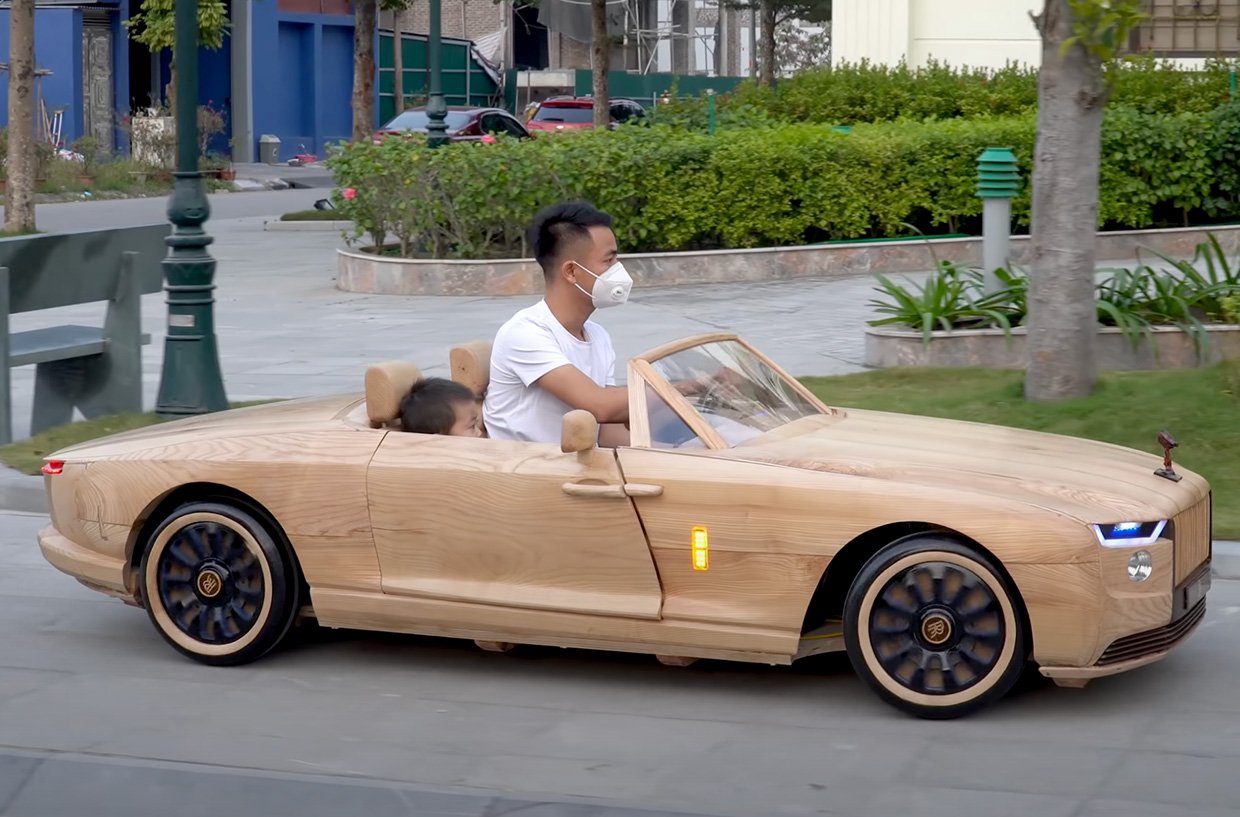 A little while back, Rolls-Royce showed off a grand lux, coachbuilt convertible called the Boat Tail. Inspired by the extravagant British luxury car, ND Woodworking Art got to work building a pint-size replica for his son.
With the exception of its drivetrain, suspension, lighting, and tires, the scaled-down Rolls was built almost entirely out of wood. Even the wheels are wooden. It's quite an accurate replica of the actual car with its beautiful, boat-like body, and V-wing trunk, and even has storage back there for glassware and an umbrella like the real deal.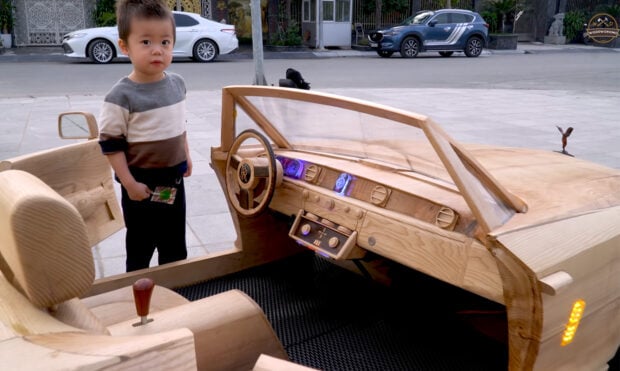 Check out the entire build process in the videos below, and stick around to the end to see the wooden Rolls hit the road.
This isn't the first wooden car that ND Woodworking Art has built. His YouTube channel includes videos of a wooden Mercedes Vision ATVR, a Ferrari 250 GTO, a Lamborghini Sian, and a Bugatti Centodieci, among others.