Electric Ford Explorer Emerges Exclusively for Europe
crossovers | electric | europe | ford | ford explorer electric | volkswagen | March 26, 2023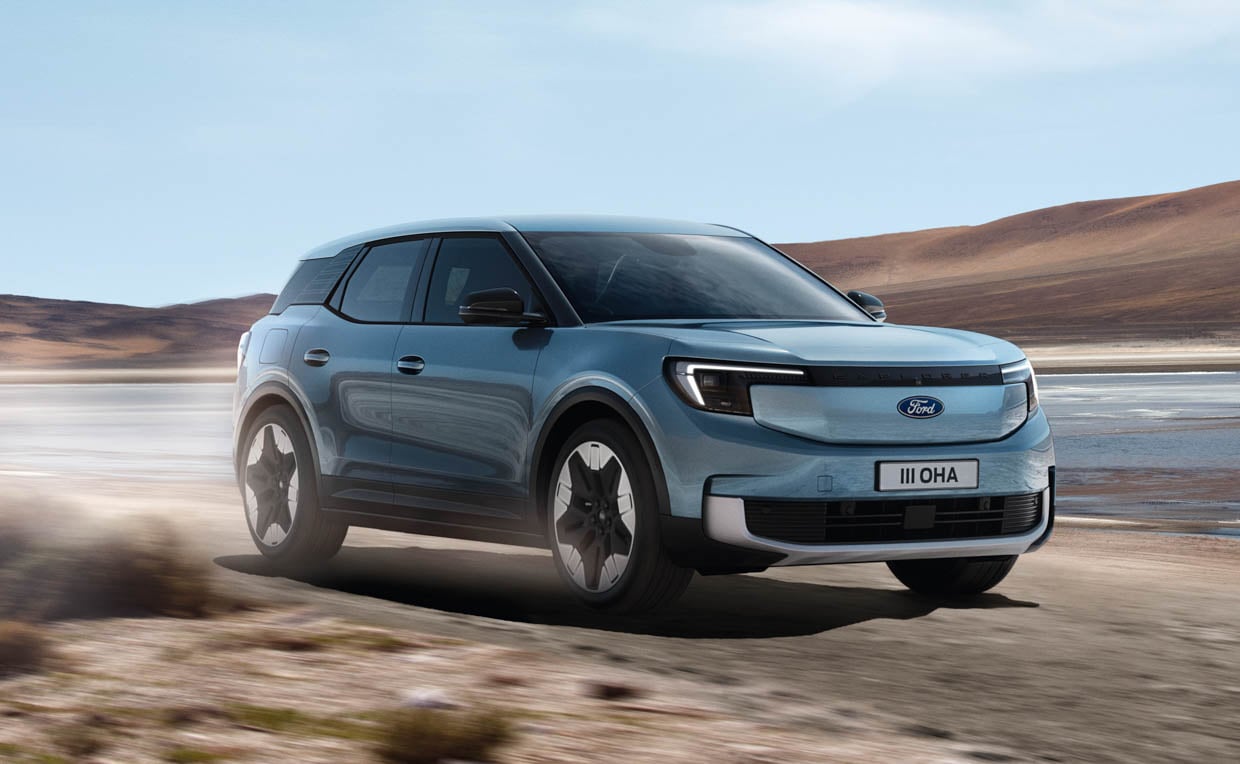 The Explorer is one of the most popular vehicles in Ford's lineup here in the U.S. With advances in turbocharged engines, it's more fuel-efficient than it has been in the past, but it still runs on gasoline, resulting in carbon emissions. Now Ford Europe is showing off an eco-friendly vehicle with the Explorer badge that's 100% battery electric. It's also designed specifically for the European market.
Despite the shared moniker, the Electric Explorer is smaller and lower than its gas-powered brethren and has a sleeker overall look. It has a smoothly sculpted, aerodynamically-optimized body and a reductive approach to styling that's quite pleasing and modern.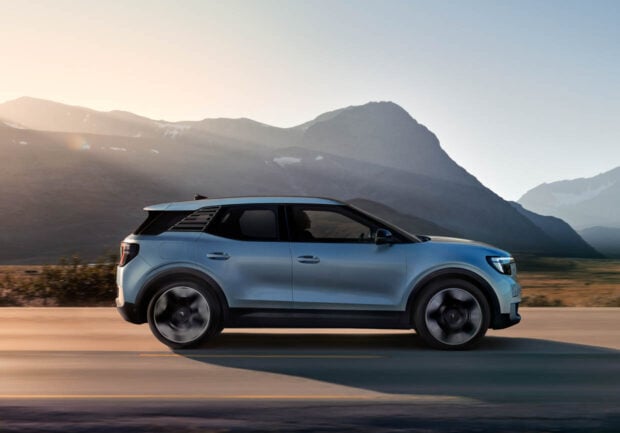 Ford says it measures "less than 4.5 meters long," which works out to roughly 177 inches. In comparison, the regular 2023 Explorer is 198.8″ long, and the Mustang Mach-E is 186″ long. That shortened length should make the Electric Explorer much easier to get around on Europe's often narrow city streets.
The interior has a similarly minimal design aesthetic, with a 14.6″ vertical touchscreen front and center and an illuminated soundbar-style speaker set atop the dashboard. The touchscreen can move to the side, revealing a locking storage bin for valuables. One feature I'd love to see on more displays is the ability to adjust its angle up to 30º to reduce glare. There's also an ambient lighting option, and the front seats have heat with an optional massage feature for the driver – a feature generally reserved for luxury vehicles.
Despite its shorter footprint, there's enough room for five passengers. With both rows in use, though, cargo space is a very car-like 15.89 cubic feet. That's enough to haul a week's worth of groceries but not a lot else unless you fold the back row down. Ford doesn't say how much space that will give you. On the plus side, there's a large center storage bin called the "MEGACONSOLE" with a 17-liter capacity – big enough to hold a 15″ laptop and a bunch of accessories.
Like Ford's Mustang Mach-E, the electric crossover will be available in rear-wheel drive and all-wheel drive versions, and its battery pack will support DC fast-charging tech. That means it'll charge from 10% to 80% in as little as 25 minutes. However, it's not built on the same EV platform. Instead, this Ford shares its EV tech with the Volkswagen ID.4, ID.6, Skoda Enyaq, and Audi Q4 e-tron, and is built in Cologne, Germany. The Electric Explorer will come with a 55 kWh or 82 kWh battery pack and offer a driving range from 346–522 kilometers (215–324 miles) on the WLTP standard. The RWD versions will be offered with 168 bhp or 282 bhp, while the dual-motor version produces 335 bhp.
However, they do say the Explorer Electric will be priced "less than €45,000," which is about $48,000 US dollars. I wonder if this model will ever make its way stateside or will remain a Europe-only vehicle indefinitely. It seems like it could be a good alternative to the Mach-E for drivers who prefer a more traditional SUV design, and since the ID.4 is being sold here in the US already, it seems like it would probably pass US safety standards.