The Apocalypse 4×4 Super Truck Is Ready for the Zombie Uprising
4x4 | apocalypse | heavy duty | off-road | zombies | May 25, 2023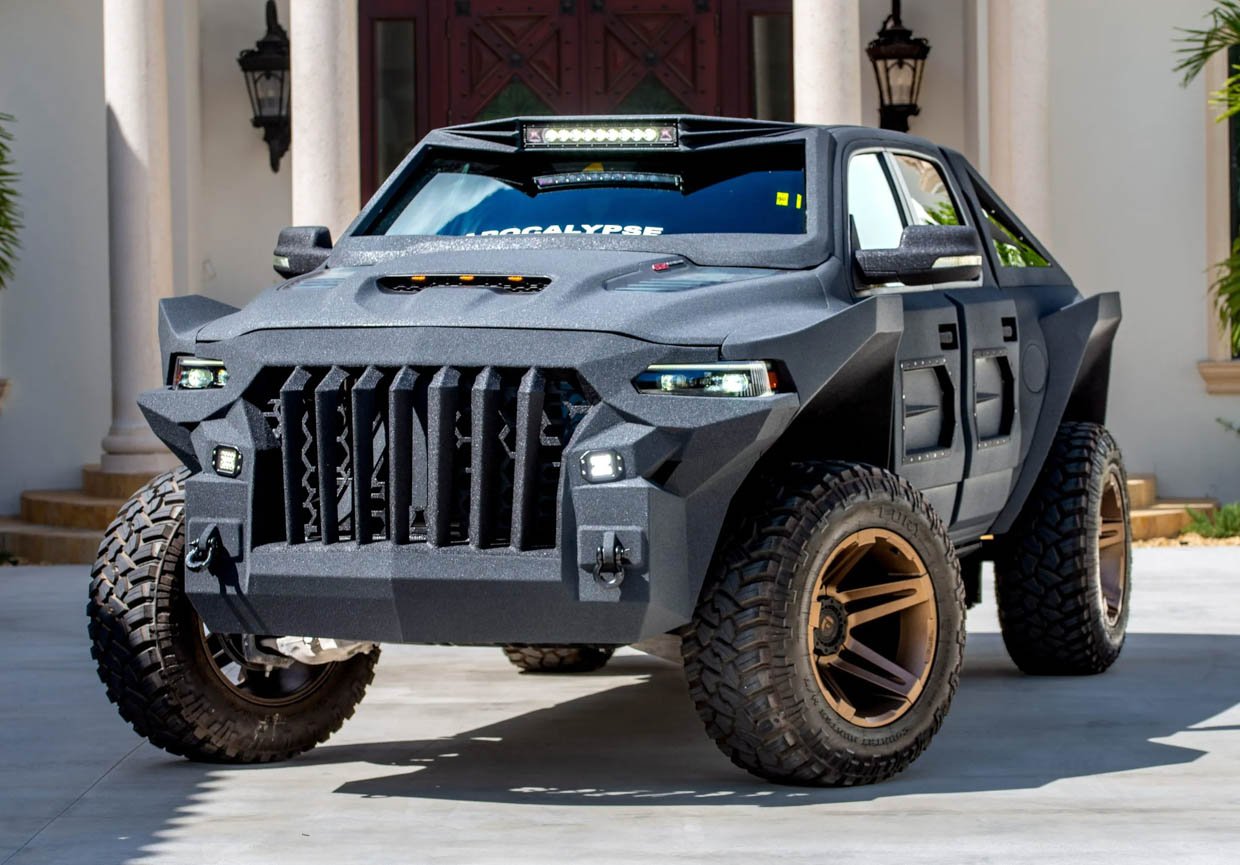 Apocalypse Manufacturing is known for making incredibly rugged and tough-looking pickup trucks and SUVs that look ready to take on the end of the world. Their beastly creations include the Juggernaut 6×6 and the Dark Horse 6×6 Bronco. Their latest creation has a more conventional number of wheels – just four – but is anything but ordinary.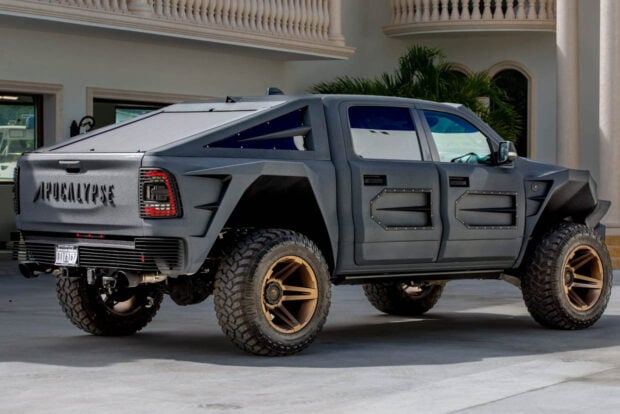 The Apocalypse 4×4 Super Truck is a powerful and aggressively-styled pickup with dramatic angles and a pebbled black finish. The truck has a custom steel grille and bumper combo, a steel bumper, and a retractable, weatherproof slant-back cover over its bed. Measuring an enormous 240″ long, 83″ high, and 93″ wide, the Super Truck probably won't fit in your garage and might scare off your neighbors when you park it outside.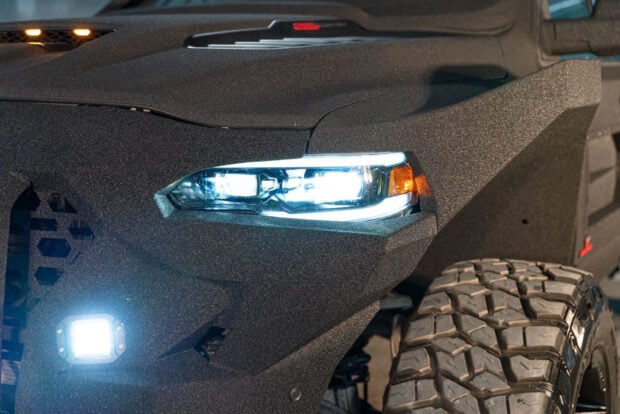 Based on a Ram 1500 TRX, the Super Truck is powered by a 6.2-liter supercharged Hellcat V8 engine tuned to produce 850 horsepower. It's connected to a full-time four-wheel drivetrain using Dana 60 axles and locking differentials. It rolls on ginormous 40″ all-terrain tires wrapped around 22″ SFJ rims. Open wheel wells provide plenty of room for massive amounts of wheel travel. Apocalypse doesn't say what kind of underbody protection is on the Super Truck, but I'm betting there's plenty of steel under there.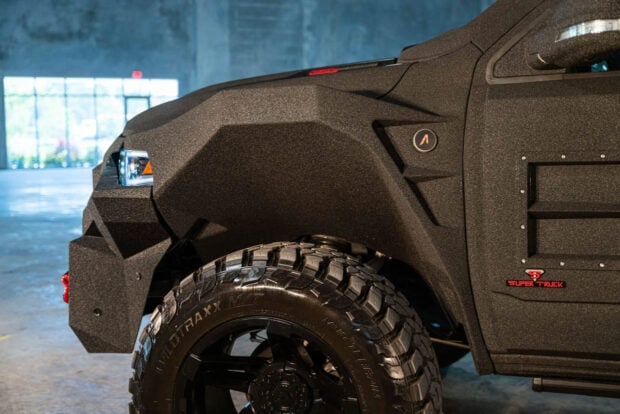 If you've got $159,999 burning a hole in your pocket, you're in luck because that's the starting price for the Apocalpyse 4×4 Super Truck. For more information, head over to their website to register your interest.