Jaguar XFR-S Sportbrake
jaguar | station wagon | February 27, 2014
---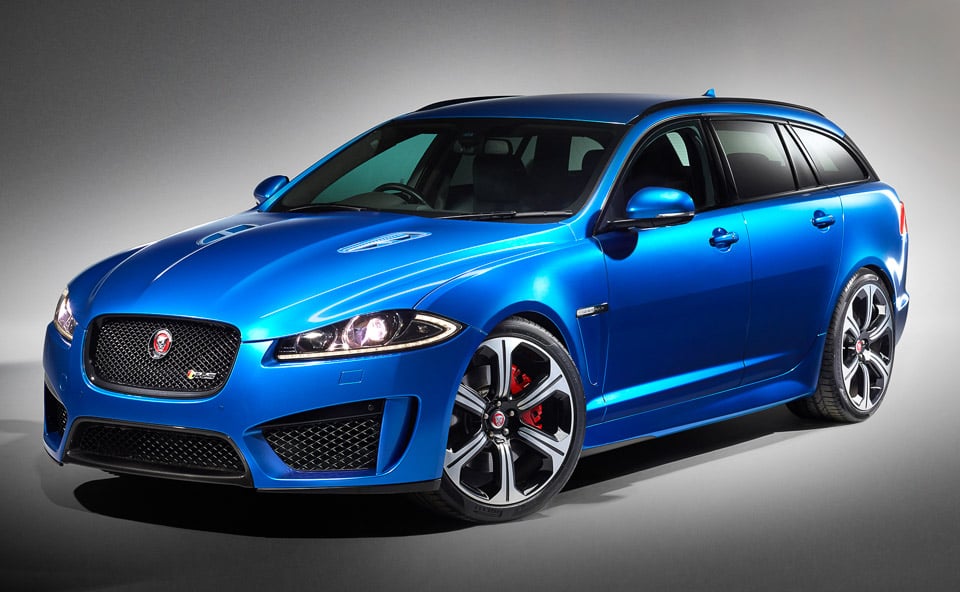 The Jaguar XFR-S is arguably one of the British car maker's best vehicles. If you're looking for performance and practicality in a luxury car, Jaguar has now taken wraps off of a variant of the XFR-S, packaged as a station wagon. The XFR-S Sportbrake still has plentiful power, with a 5.0-liter V8 that outputs 542 horsepower and 502 lb-ft. of torque – the same beastly power plant found in the XFR-S sedan.
The car can go from 0-to-60 in just 4.6 seconds, and tops out at 186mph (electronically-limited).  It's been bestowed with an eight-speed quickshift automatic transmission, and includes such handling features as dynamic stability control and an active electronic differential.
The car is outfitted with body modifications to increase downforce and increase airflow, along with 20-inch forged alloy wheels. Inside, the car is appointed with luxurious and sporty finishes, including something Jaguar calls "carbon leather" – which we can only assume is a leather treated to look like carbon fiber.
Jaguar will be showing off the new XFR-S Sportbrake at the 2014 Geneva Motor Show, along with its new XF R-Sport, a low-emissions, high efficiency XF variant with a 4-cylinder 2.2-liter diesel engine.