All the Best Racetracks in One Image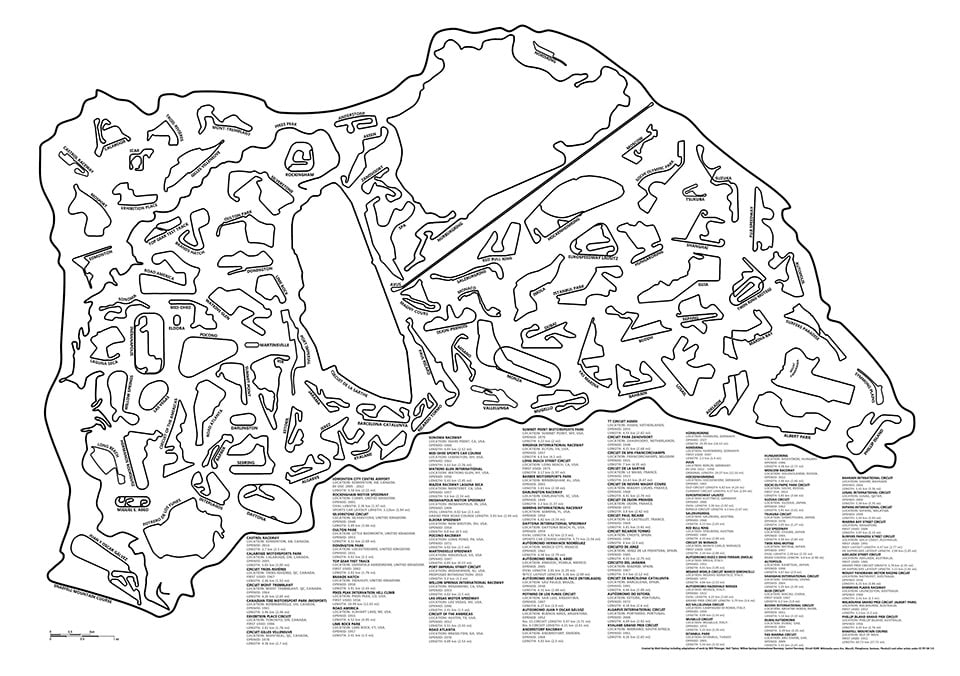 From Albert Park and Phillip Island in Australia to the giant 13-mile Nürburgring to legendary tracks like Laguna Seca, Daytona, Watkins Glen and even the Top Gear Test Track, artist Matt Dunlop has tried to capture the best racetracks around the world and represent them to scale on this one image.
You can purchase prints of the graphic on Dunlop's Redbubble site and you can choose either a white or black background.
Check out a larger version of the image here for all the details.