2015 Dodge Charger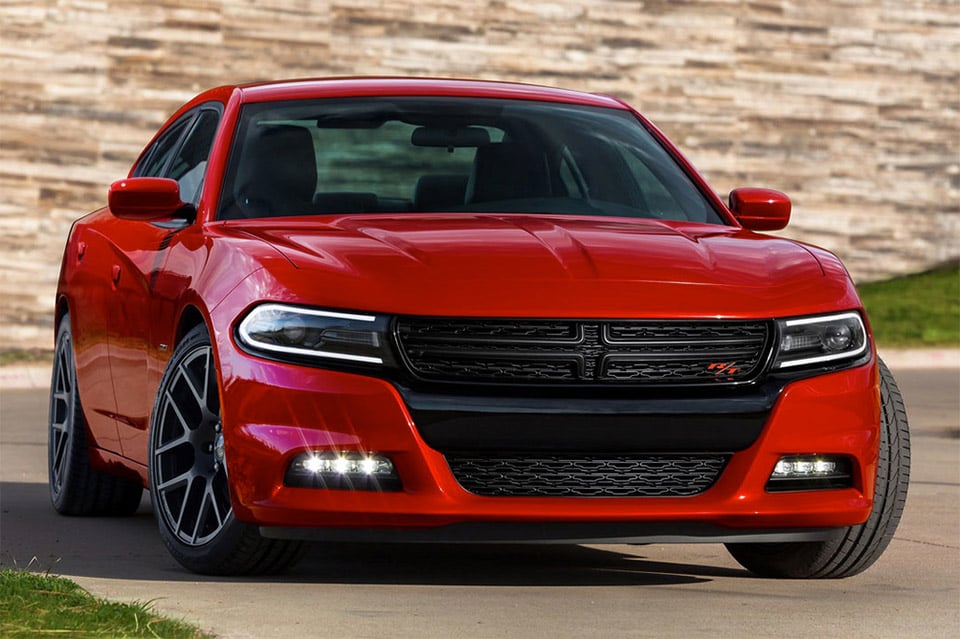 Chrysler has refreshed the Dodge Charger for 2015 with some dramatic new changes to its front fascia and some nice tweaks all around. With a large black grille that extends down to the front splitter and is framed by new LED lighting, the Charger's front end will make a bold statement when you see it (briefly) in your rearview mirror. The front now more closely resembles its sister car, the Dodge Dart.
The back end is also updated with new LED lighting, which retains the car's "racetrack" theme from before. Inside, the electronics have been updated with a new 7-inch screen along with a new steering wheel and shifter. The car will be available with an eight-speed automatic transmission and either a 292-hp 3.6-liter V-6 or a 370-hp 5.7-liter Hemi.
Pricing and availability haven't yet been announced.