Almost New 2012 Lexus LFA Supercar for Sale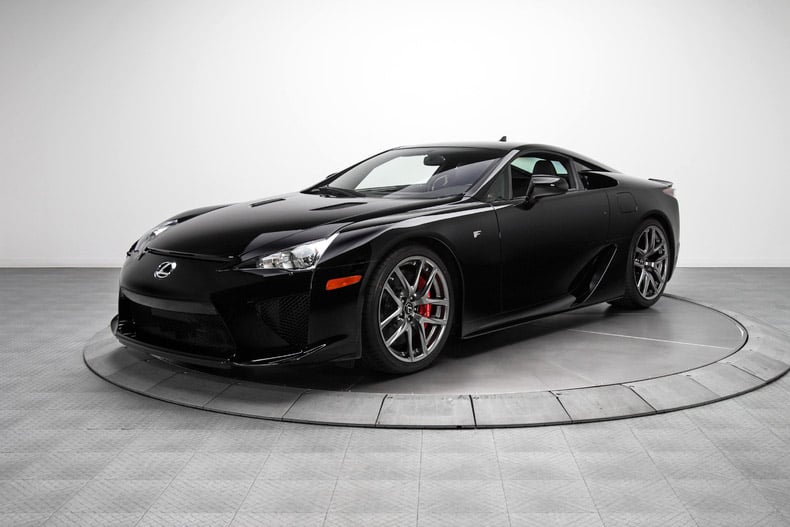 The Lexus LFA is an astounding supercar that packs a screaming 552 horsepower V10 engine into a lightweight, carbon fiber-reinforced polymer body that promises to never disappoint. Unfortunately, Lexus stopped manufacturing the car in 2012 after just two years, but you can pick up this nearly new LFA over on eBay.
Located in Charlotte, North Carolina, this stunning black 2012 LFA has just 124 miles on the odometer. But that showroom newness reflects a "buy it now" price of nearly $390,000 (considering the base price for an LFA was $375,000, this seems to be some sort of profit deal).
Regardless, you can't buy one of these new any more, so this may be as close as you can get. This gloss black car will get you from 0-to-60 mph in just 3.6 seconds with an 11.4 second 1/4 mile time. Of course, a 2015 Jaguar F-Type R Coupe beats that 0-to-60 time by 0.1 seconds with a price of just about $100,000, so you have to really want the LFA. On the other hand, this is only one of 500 LFAs that will ever be built, so it's a chance to own part of automotive history and one of the great supercars of this decade.