Rare 1,000hp 2005 Saleen S7 for Sale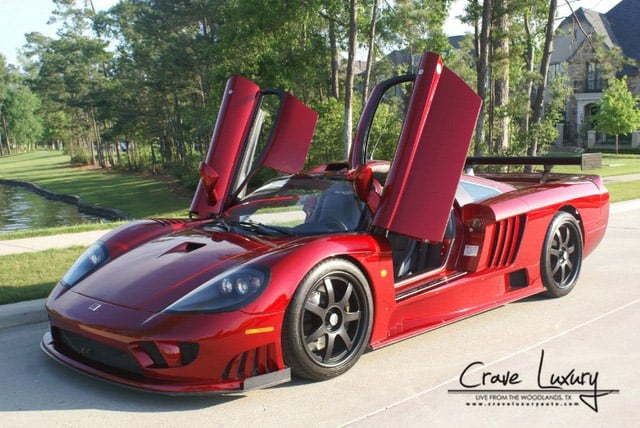 The Saleen S7 is a hand-built limited-edition car that is rarely seen, and this specific vehicle is the even harder to find Competition model which boasts a 1,000 horsepower 7.0-liter V8 twin-turbo engine (up from the standard S7's 750hp). The car should hit 60 mph just about 2.6 seconds, which will keep you pinned to your seat pretty easily.
This one is available for purchase from Crave Luxury Autos in The Woodlands, Texas with an asking price of $695,000(USD). We don't have a lot of details on the history of the car itself, except that it's got 10,325 on the odometer and was kept garaged when not driven. It looks to be in excellent condition, but with 1,000 horses under the hood it's possible it was only driven fast.