Jaguar XE Sport Sedan Teased
jaguar | May 18, 2014
---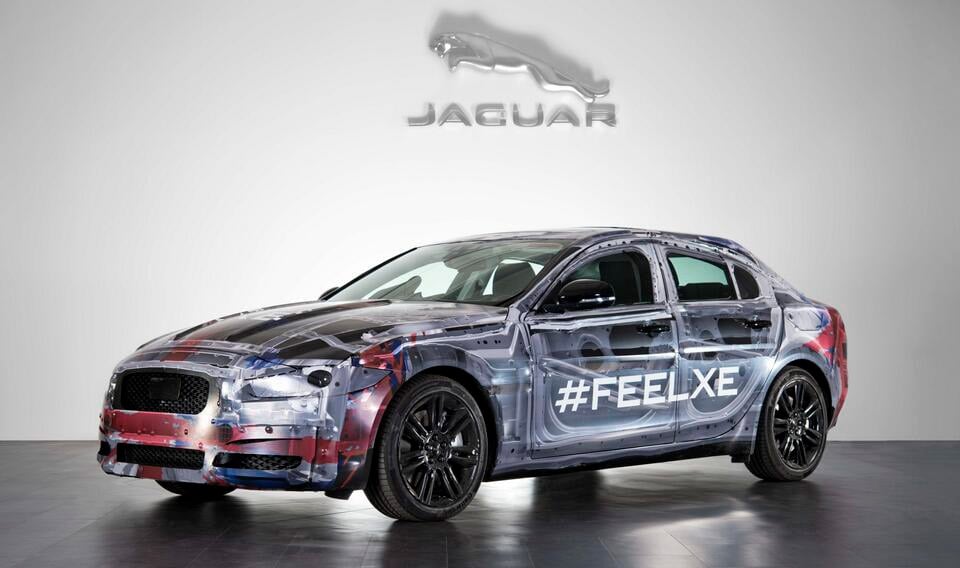 Jaguar plans on revealing its BMW 3-series fighter, the new Jaguar XE later this year. In the mean time, they're starting the publicity machine to start whetting our appetites. The other day, Jaguar posted an image of the actual XE to its Twitter account. However, using a little clever trickery, you can't quite make out what it looks like.
By wrapping the car in a vinyl skin that looks like the cars underlying structure, it's pretty difficult to tell what's going on. The car clearly is smaller and sportier than the XF, with as is evidenced by its even shorter rear doors and stubby rear end. What we do know is that unlike the XF, the XE will be made from a lightweight aluminum monocoque chassis, and is expected to be available with a new range of powerful, but fuel-efficient gas and diesel inline four-cylinder engines (presumably turbocharged), and possibly a six banger as well. The XE is expected to come in rear-wheel drive and all-wheel drive variants.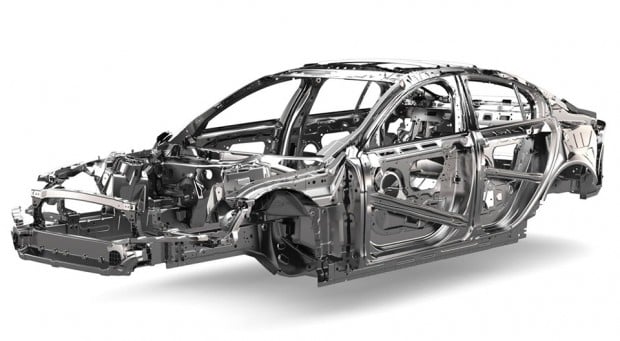 We'll keep an eye out for any additional news as the year progresses, but Jaguar plans on the full reveal of the XE at the 2014 Paris Motor Show this October.