"RockZilla" Started Life as a Ford Excursion
4x4 | ford | off-road | July 10, 2014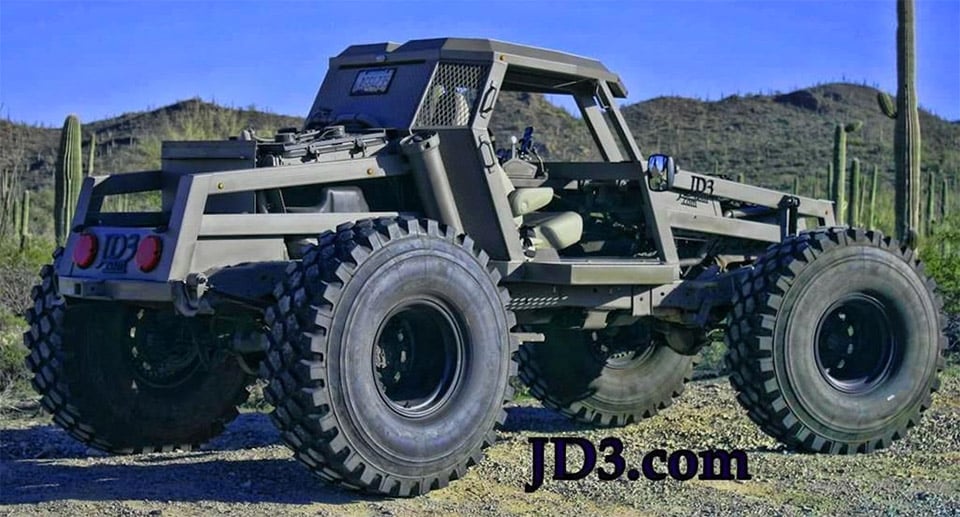 Like to drive off-road, but don't want to do it in your everyday SUV or pickup truck? Want to hit the dunes, but don't want to buy a dedicated sand buggy? Look no further than RockZilla, an insane V-10 powered 4×4 that eats mud for breakfast, sand for lunch, and rocks for dinner.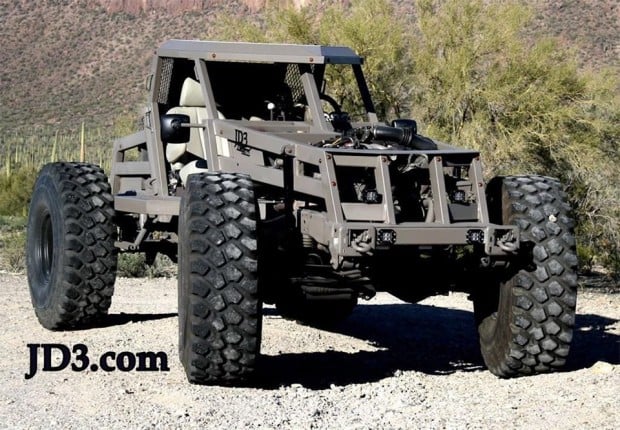 This monster is capable of taking on just about anything you can throw at it. It rides on massive 54″ Michelins on 14×20″ 10 lug wheels. This custom-built off-road truck started off as a 2000 Ford Excursion SUV, but we certainly don't see the resemblance. Its drivetrain consists of a 6.8-liter V-10 with its transmission, transfer case and axles stolen from the Excursion, but the rest of the vehicle appears to be completely custom. As an added bonus of this approach, the vehicle can (theoretically) be serviced by any Ford dealer. It's also street legal in most states.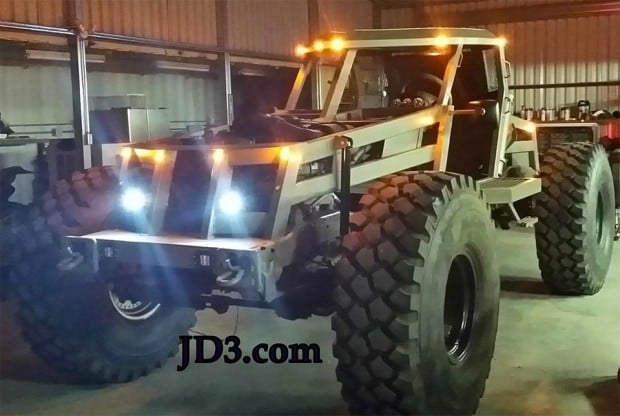 It's interesting to note that RockZilla isn't a one-off vehicle. Its builder Jeremy Dixon of JD3 has actually made more than 75 of them to date. While you can provide your own donor truck and pay $50,000 for the conversion, you'll be waiting several months for one to be built.
On the other hand, there's a completed RockZilla ready to roll up on eBay for $72,000(USD) if you're looking for instant gratification.