Audi Airomorph: A Morphing Design Concept
audi | technology | August 4, 2014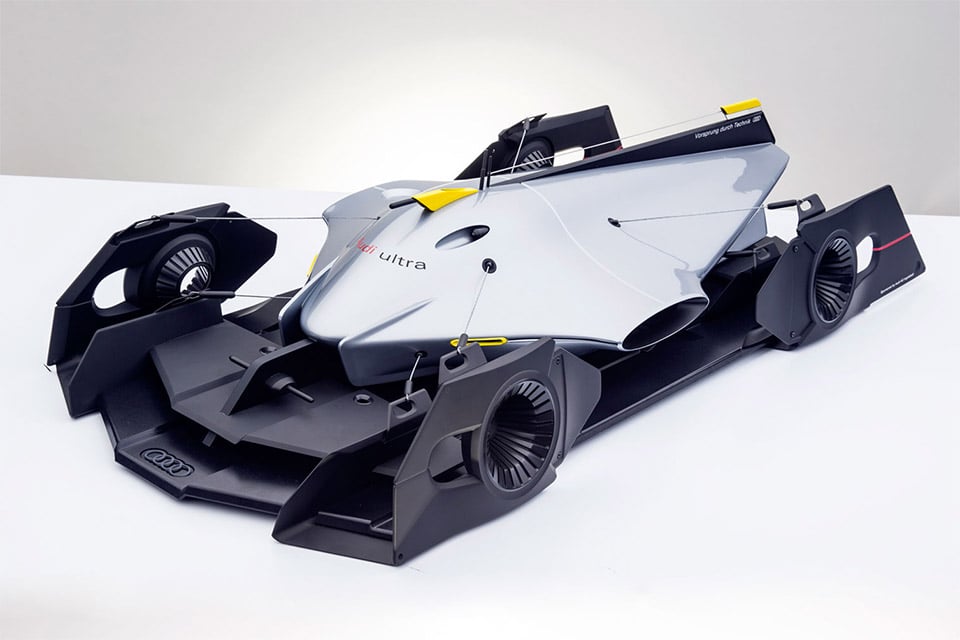 Eric Kim put together this impressive concept design for an Audi racer while working as an exterior design intern at Audi's headquarters in Ingolstadt, Germany. Kim created the Audi Airomorph under the supervision of Kris Vancoppenolle, a designer at Audi AG.
As you may have gleaned from the car's unique name, the Airomorph is conceived as a car with a body that can morph, with a skin made of a silver expansion-resistant textile that is stretched across the body and supported by a movable metal wire structure.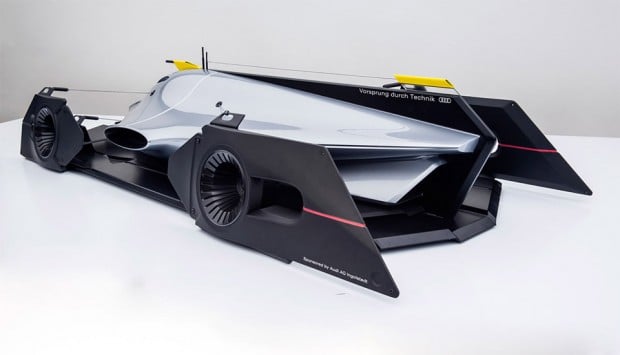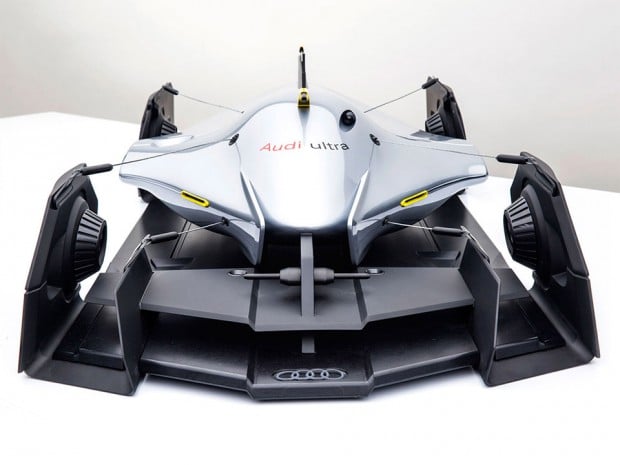 The structure, controlled by hydraulic actuators, can then be moved under the skin to change the car's aerodynamic characteristics. Each wheel pod is also individually controlled, allowing the car's shape to change all the way out to the four corners. Inspired by racing catamarans, the concept design is pretty startling to consider. We wonder if we'll see morphing aerodynamics – even just on certain surfaces – in the future of Formula 1 or other series.