Ian Callum's Jaguar Mark 2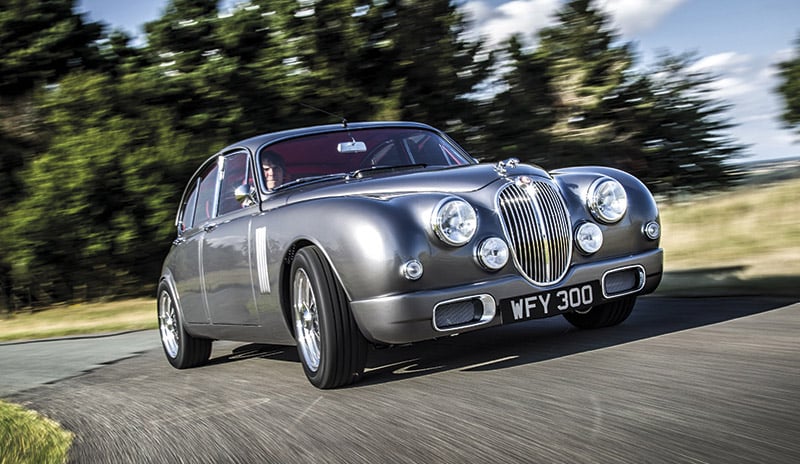 Ian Callum is the man behind such beautiful cars as the Jaguar XK, F-Type and the Aston Martin DB-9. And with a great eye for British automotive design, Callum has been working with Classic Motor Cars Limited to create an dramatically re-engineered version of the Jaguar Mark 2.
The culmination of 18-months of work, the Mark 2 by Callum was created for the design master's personal use, and has been updated with a number of modifications to make it more practical, reliable and powerful for use as an everyday car for the 21st century. Under the hood is a tuned 4.3-liter XK engine that outputs 256 horsepower, connected to a 5-speed manual gearbox, and its handling has been improved with a new independent rear suspension, and upgraded front brakes.
The car was also lowered by 30mm, and rides on Torrino 17″ split rim spoke wheels to give it a more aggressive stance. While the interior still maintains many traditional buttons and analog gauges, it's also got a Clarion touchscreen multimedia system and even has a backup camera – because you certainly wouldn't want to back a car this awesome into anything. You can find a full list of all of the changes performed here. (PDF)
Callum worked hard to incorporate modern technology and refinements, while preserving the essence of the car as well. While Jaguar purists might take issue with the restomod, personally love the idea, and would gladly have a car like this in my garage.