2015 Vencer Sarthe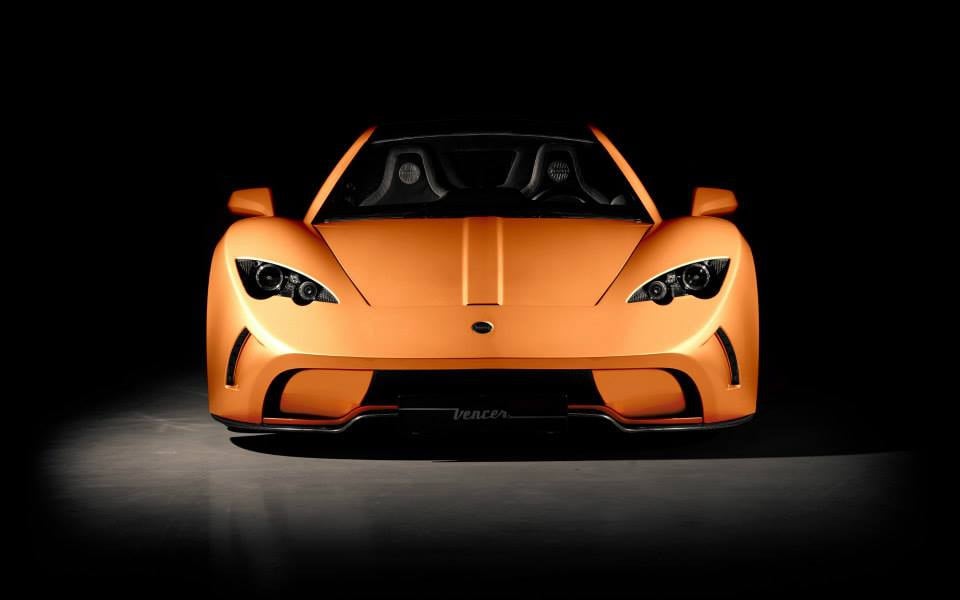 Vencer may not be a brand you've heard of, but the Dutch automaker has been building a car that looks like it could keep up with some of the biggest supercars on the market. In development for a number of years, the Vencer Sarthe is ready to go into production for 2015.
It sure looks impressive from the outside, with race car inspired styling and a full carbon fiber body, which helps keep its curb weight to about 3,000 pounds. The Sarthe is powered by a 630 horsepower, 6.3-liter supercharged V8 engine, which achieves an impressive 618 lb.-ft. of torque at 4000RPM. Top speed is estimated at 210 MPH, with a 0-to-62MPH time of 3.6 seconds. A large integrated rear wing helps increase downforce and stability at high speeds.
Vencer aims for a pure analog feel for the Sarthe, and as such it will only come with a 6-speed manual gearbox – no flappy paddle shifters here. Computerized driving aids are kept to a minimum, though Vencer also says it hasn't sacrificed safety or comfort. That said, the car still has anti-lock brakes and electronic brakeforce distribution systems. Braking is achieved with 13.9″ 8-piston disc brakes up front and 4-pistons in back, and the whole shebang rides on cast aluminum Vredestein Ultrac Vorti wheels.
Inside, there's a minimal cockpit focused on driving. Every control is there to enhance and augment the driving experience, and nothing more. Plus the carbon fiber, leather, Alcantara, and body-color contrast stitching look amazing.
Pricing for the 2015 Vencer Sarthe will start at €270.882 (~$348,000 USD).