Even Faster Ariel Atom 3S Available to Order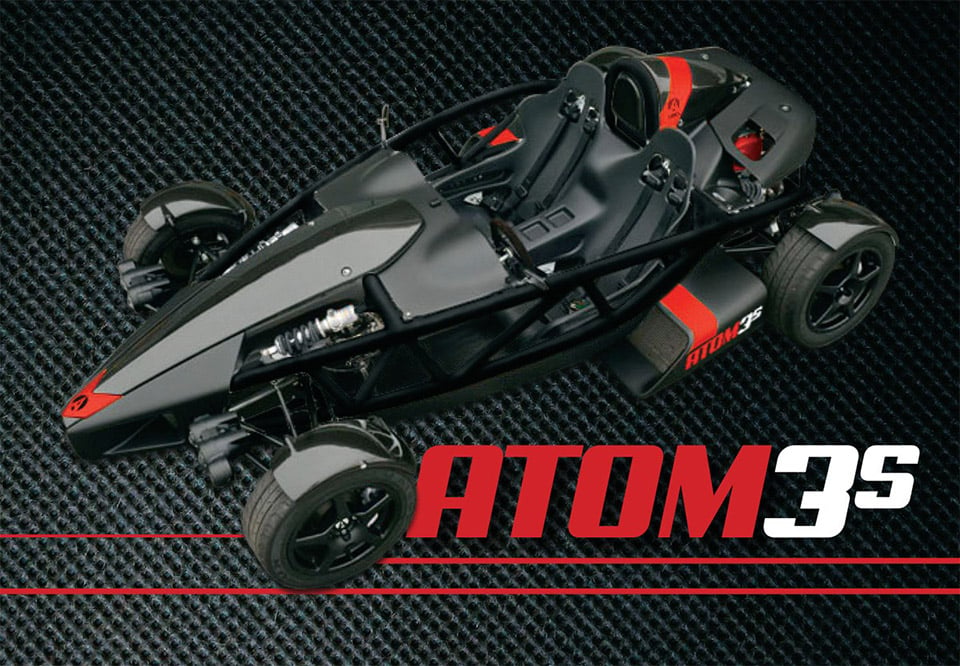 TMI AutoTech has boosted the already very fast Ariel Atom even further with the introduction of the Ariel Atom 3S for 2015. The 3S is based on the 350hp Atom, but increases the power output, thanks to a fully intercooled turbocharger, up to 365 hp. This version also comes with a cockpit-adjustable five-stage traction control system, Alcon four-piston brake calipers, and JRi adjustable dampers. The 3S even comes with something that might be thought of as a luxury among these lightweight vehicles: a full glass windscreen – though it's not shown on the prototype as of yet.
Each Ariel Atom 3S will be built to spec and orders are now being accepted. In the meantime, check out the test lap of the prototype version of the 3S on the Virginia International Raceway's 3.27 mile Full Course circuit below. While it's hard to get a sense of the real speed of the vehicle from the video, they did the lap in a respectable 1:58.8 which is about 20 seconds shy of the track record – with an average speed of 99.09mph.