Starwood Motors $240,000 2012 Jeep Wrangler Bandit
jeep | starwood motors | November 29, 2014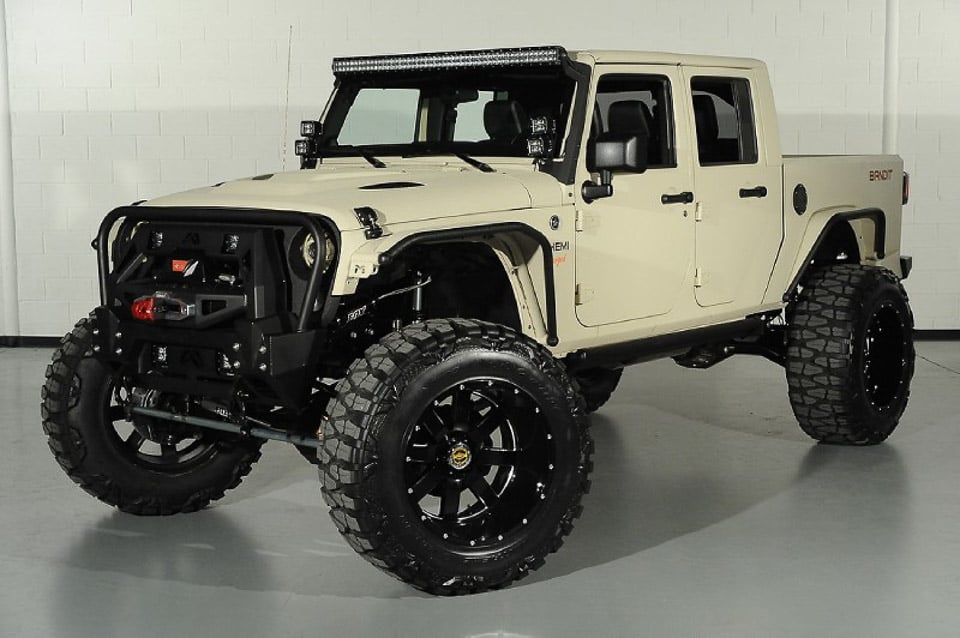 Starwood Motors makes some of the most impressive custom Jeeps available anywhere. We've featured the Wrangler Unlimited, the Wrangler Rubicon, and the Wrangler Full Metal Jacket before, each of which in a great vehicle in its own right. This incredible 2012 Jeep Wrangler Bandit 7.0 Hemi Supercharged has just returned to Starwood as part of their used vehicle inventory and many people will be drooling over that fact that this beast is once again available to purchase.
With just over 21,000 miles on the odometer, the Bandit is finished in a Military Tan Kevlar exterior with a black and saddle Lamborghini leather interior. The Wrangler has a 48-inch frame extension, giving it seating for four along with a rear truck bed. Under the hood lies the heart of the beast: a 7.0-liter HEMI Stroker engine with Whipple supercharges, producing more than 700 horsepower. The list of customizations is very long, but you can't miss the Angel Eye LED headlights, the Metal Cloak stepped-out fender flares, the Fab Fours Metal Jacket Stubby Winch Bumper, and the RECON Smoked LED taillights.
The Bandit is currently available for purchase on the Starwood Motors site for $239,888(USD).