Hyundai Santa Cruz Concept
hyundai | January 12, 2015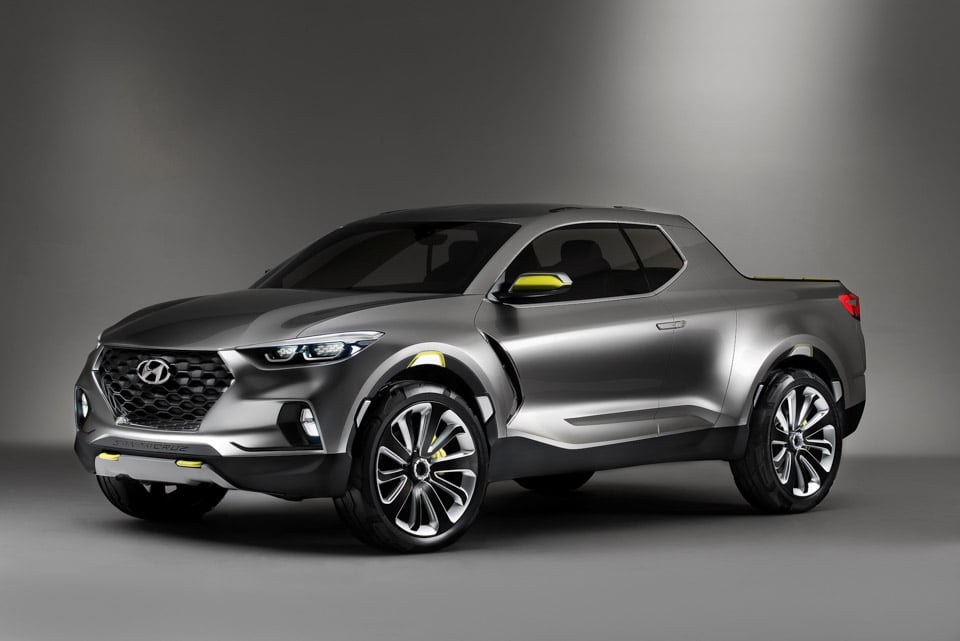 One of the most unexpected reveals at the 2015 Detroit Auto Show has got to be Hyundai's funky little urban crossover – the Santa Cruz.
Designed to provide a multipurpose urban adventure vehicle, the Santa Cruz is basically a modern spin on the mini pickup. Being a concept, Hyundai was able to really flex their creative muscle, with exaggerated body creases, wide fenders, and a fattened up honeycomb grille up front.
Despite its two-door looks, the Santa Cruz actually packs a pair of small suicide doors which provide access to its small back row of seats. Powered by a 2.0-liter turbocharged diesel engine that can deliver 190 horsepower and 300 lb.-ft. of torque, it should offer plenty of power for its small size. Its all-wheel drive system should help with traction too – assuming it's fitted with something a bit more rugged than the sporty Michelins shown on the concept.
Hyundai also packed in a variety of other nifty tricks, like cargo tie-downs along not only the roof rails and the cargo bed, but around the wheel arches. The rear bed can also be extended for carrying oversize loads.
Given the positive reception I saw on the show floor here at the auto show, I'm betting this won't be the last we see of the Santa Cruz concept.