Naked Nissan GT-R LM NISMO: '50s Moon Rover Hot Rod
lemans | nissan | nissan gt-r lm nismo | February 8, 2015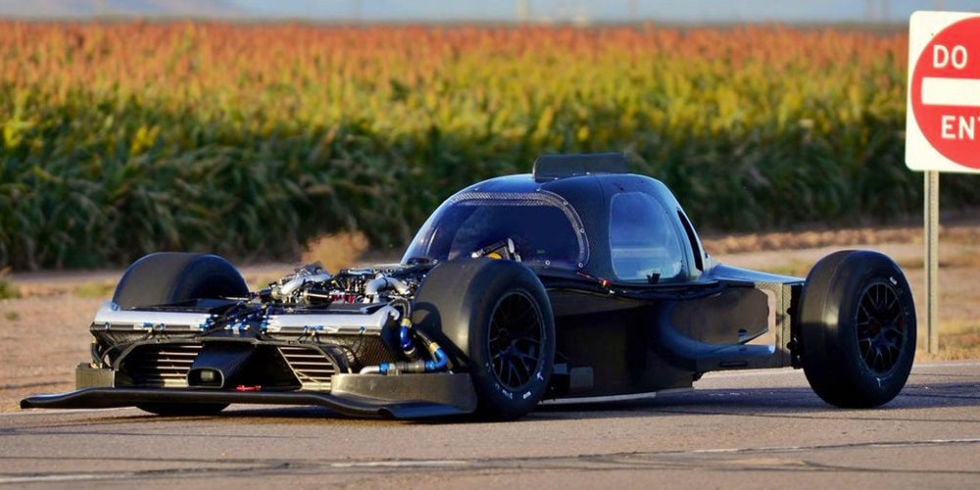 Bear with me for a moment. Imagine that a man from the '50s traveled forward in time and saw the lunar rover before getting catapulted back to his home time. He thought it was really cool, but as a '32 Ford owner who never wears anything but bowling shirts and drinks his weight in malts every week, he thought it would be even cooler as a hot rod.
Looking at the Nissan GT-R LM NISMO, the company's Le Mans racer, and its (temporary) total lack of bodywork that's what I would assume the backstory was. It certainly isn't but we can all pretend, right?
In reality, this car is, of course, a state of the art hybrid race car that Mr. Malts-and-Fords would never even conceive of, but that doesn't make looking at the naked version less fun.