VW's New Transporter Van: The Modern Microbus
bus | microbus | van | volkswagen | VW | April 17, 2015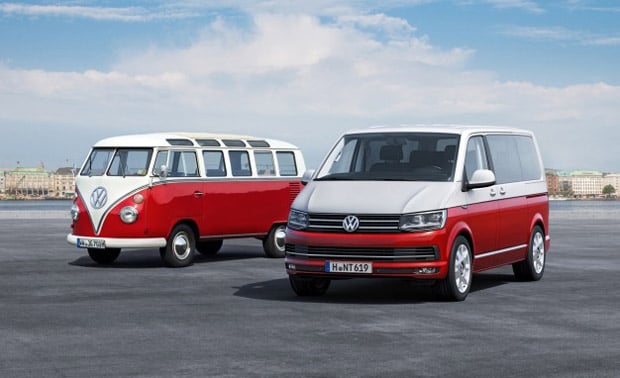 I always thought that the Volkswagen Microbus was a pretty cool car, especially when they were outfitted as campers. I have always particularly liked the sort with the pop up tent type. VW stopped making the Microbus a long time ago and as close as you can get today is the new VW Transporter.
The new transporter doesn't look much like the old microbus, but it will haul your people around – and for a van, it looks pretty good – especially decked out with the classic red and white two-tone Comfortline trim. I might still be in for one if it had a popup camper roof.
The new Transporter is offered with a variety of engines under the hood. Power ranges from 84 up to 204 for a very wide range. I'd hate to drive something that large with only 84 horses, no matter how small it is. VW promises that fuel efficiency is up across the board by 15% for all Transporter models.