ŠKODA Apprentices Design Quirky "Funstar" Pickup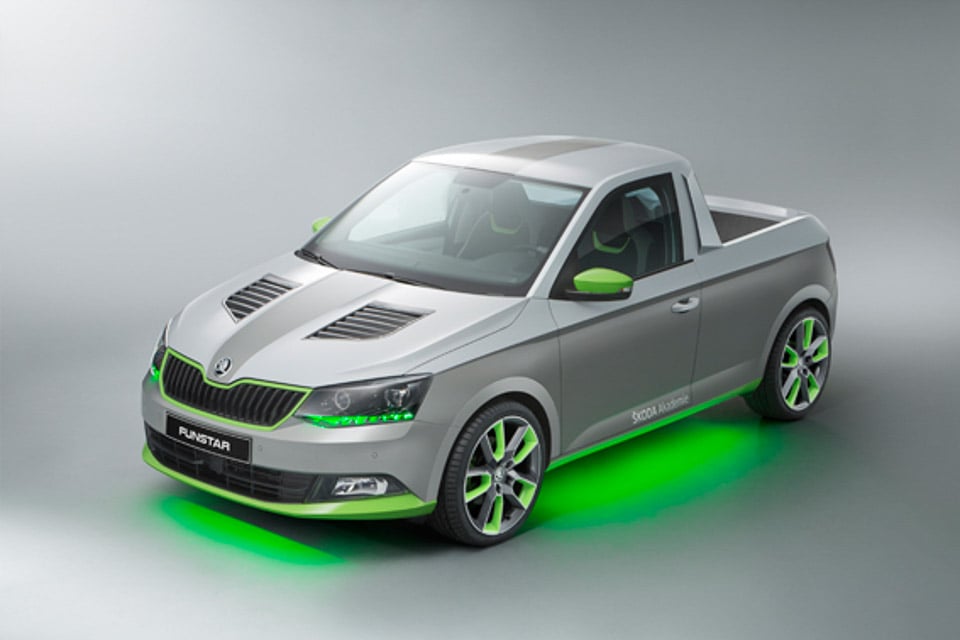 One of the easiest ways to make an ordinary car more interesting is to cut the back off and turn it into a mini pickup truck. That's exactly what a team of trainees working for Czech automaker ŠKODA did for a recent project. Starting off with an everyday Fabia compact car, they ripped the back off of it and turned it into something that looks much more fun.
Appropriately named the ŠKODA Funstar, the diminutive pickup has been bestowed with bright green LED undercarriage lighting, and a metallic grey and white paintjob. The 18-inch wheels help jack up the car, though its 1.2-liter, 120hp engine isn't exactly going to break any performance records, nor is it going to be able to haul large payloads. Still, it's a neat design, and much more appealing than a stock Fabia.