Carspotting: Citroën Traction Avant
carspotting | citroen | photography | May 21, 2015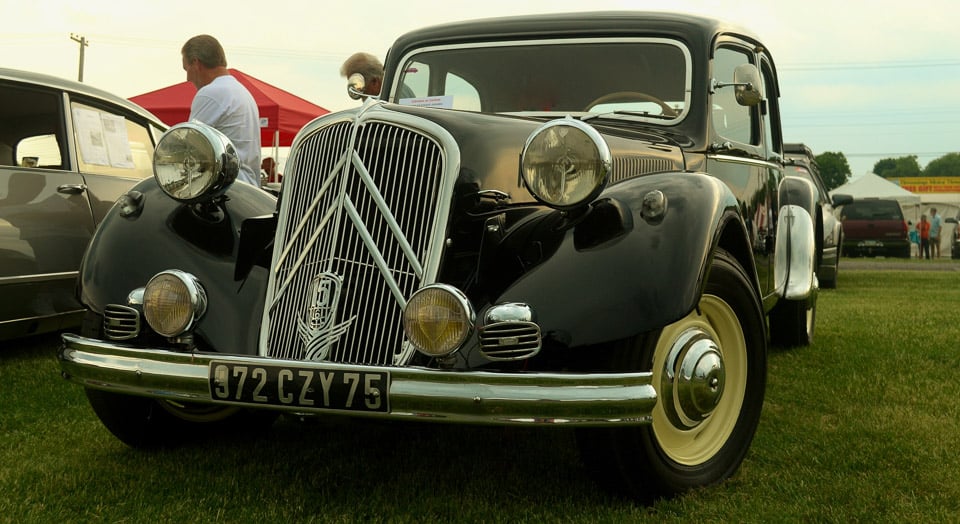 I've recently developed an obsession for the Citroën Traction Avant, one of the most stylish and technologically advanced cars of its time, and one that still makes heads turn everywhere it goes.
The Traction Avant was produced from 1934 to 1957. If you weren't sleeping in your high school history class, you know that a six-year chunk of that time was World War II, which certainly had an impact on its maker's nation of France. With its revolutionary transaxle and front-wheel drive system, and elegant design, this "pedestrian" car was a diamond in the rough amongst its competitors.
Since the drivetrain doesn't pass through the passenger space, the designers were able to keep the seating and roofline low. This coupled with the rear suicide doors add an element of gangster cool, a look that was later copied by Americans with their chop-top street rods.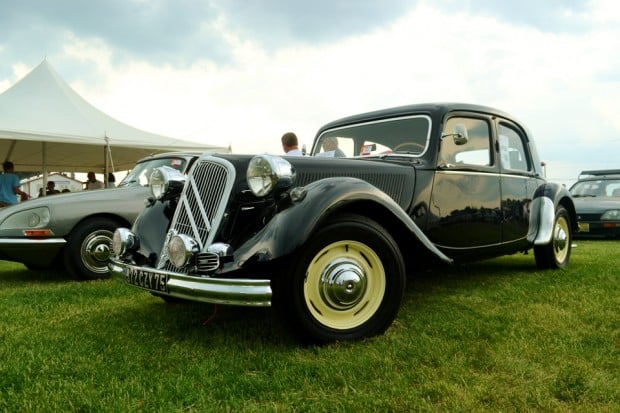 A transaxle basically turns the power of the engine into power to the front wheels. It is the differential and an axle combined. Up until the Traction Avant this part was always incredibly heavy, however the engineers at Citroën designed an all-aluminum alloy transaxle that cut down the weight tremendously. In fact, the king of lightness, Colin Chapman, was inspired by its design and utilized it in his next racecar.
I saw this particular car displayed at the Import and Kit Nationals in Carlisle, PA. It most definitely stood out among the rest of the field, even the other Traction Avants. The Traction Avant is stunning both mechanically and aesthetically, a rare combination especially given its economical heritage.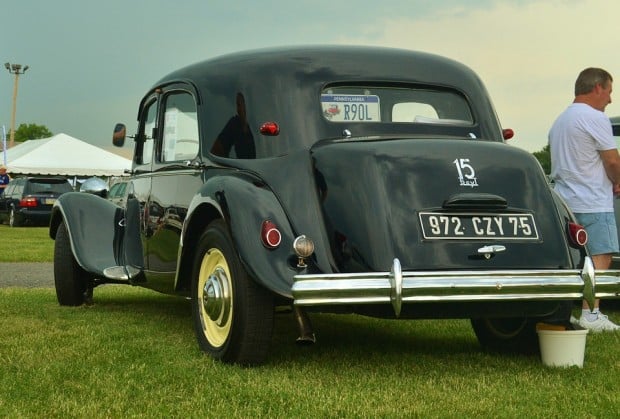 Traction Avant