Nissan Micra Racer is Small, Slow, and Fun
nissan micra | racecar | June 15, 2015
One of the things I've learned after spending years at track days and teaching other people how to drive their car quickly and safely at the track is that you don't need a big, fast car. In fact, after spending years hooning all sorts of cars, I can say with no hesitation that I prefer slower, lighter cars to anything big and fast.
I had more fun in my various Miata and MX-5 cars than I ever did in my big and fast Mustangs. The point is sometimes slow, with good handling is more fun on the track – especially in the corners. This is where the Nissan Micra spec racer that Road and Track got to take around the track comes in. With a 109hp, 1.6L engine, it's not the fastest thing on the track for sure, but it's cheap and light at 2,250 lbs., and when well driven will annoy the crap out of expensive "fast" cars at the track. To help keep it light and safe, it's been gutted and fitted with full roll cage and racing seat.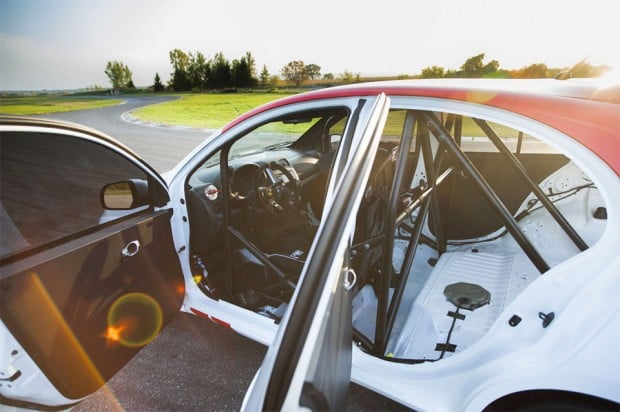 This car can be purchased to race in the Micra Cup for about $20,000. Nissan figures it will cost about $40,000 (Canadian) to run one of the cars for a year. That is a fraction of what it costs to run faster racecars for the same time. I'm in, but sadly, it doesn't look like this car will ever come to the U.S.