Mercedes-Benz G500 4×4² Confirmed for Production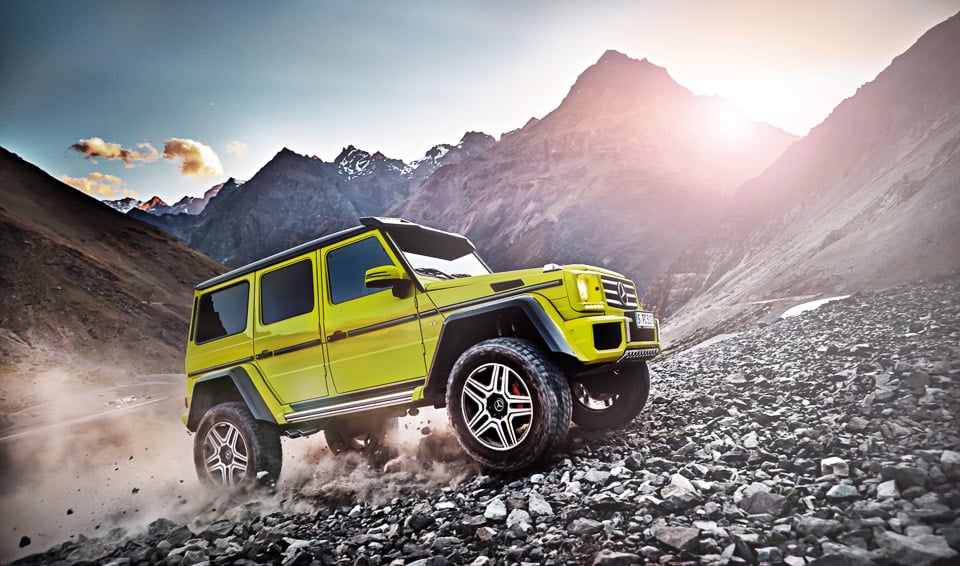 Back in late February, we talked a bit about a cool new 4×4 from Mercedes that had turned up in concept form. That vehicle was called the G500 4×4² (or 4×4 Squared), and it has now been confirmed for production. It ditches the extra axle and wheels from the G63 AMG 6×6 and retains all the off-road prowess.
It does get to keep the wider track from that 6×6, lifted suspension, 22-inch wheels, 325/55 tires, and other features. It doesn't get the AMG engine, but the 4.0L twin-turbo V8 packing 422hp should prove to be enough motivation for the truck.
The 4×4² might be cheaper than the AMG 6×6, but you still need very deep pockets with pricing working out to about $250,000(USD). Even if you have the scratch lying around, Mercedes doesn't plan to bring the G500 4×4 to North America.