Smart fortwo Cabrio Drops its Top in 12 Seconds
convertible | smart | August 31, 2015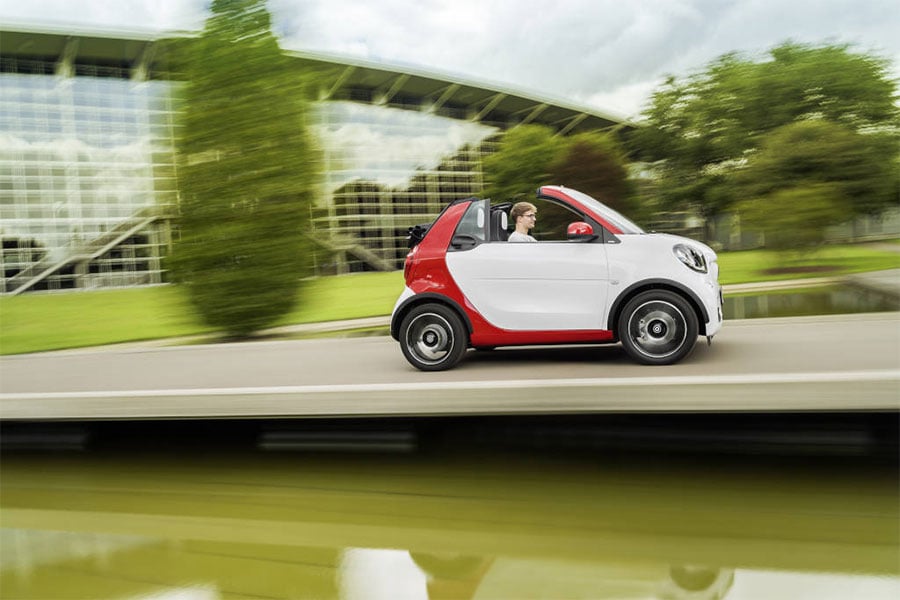 The first experience you probably had with a Smart car may have been when you almost punted one across the parking lot because you didn't see it in the packing place before you tried to whip in, or that could just be me. The cars are tiny and are aimed at urban dwellers who need something small, maneuverable and economical.
Smart has announced that it has a cabrio version of the fortwo coming and the new car will hit dealerships in February of next year.
The convertible will come in several exterior colors with blue denim, black, or red soft tops. The top opens electrically in 12 seconds and has removable roof bars that can be stored in the trunk. Two 3-cylinder engines will be offered, with one packing a scant 71 hp and the other 90 hp. Those engines can be paired with a 6-speed manual or dual-clutch automatic transmission.
The official world premiere for the Smart fortwo cabrio will come at the Frankfurt International Motor Show next month. Order banks will open in mid-November for the car.