Ferrari F12tdf Packs 770 hp V12, Rear-Wheel Steering
ferrari | ferrari f12tdf | October 15, 2015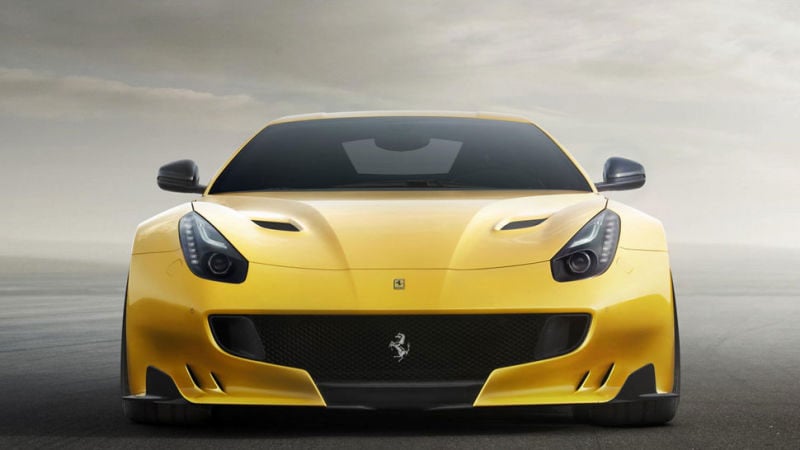 Ferrari has unveiled a new top of the line sports car called the F12tdf, which isn't quite as stupid a name as Ferrari LaFerrari, but is close. The car looks like the new Corvette Stingray and a F12berlinetta met up in the paddock after a track day, had a torrid affair, and nine months later the F12tdf was born.
The resemblance to the Stingray in the front end is uncanny, but the back is all Ferrari. The F12tdf certainly looks fantastic, and to be honest, the Stingray owes more than a little bit to the F12berlinetta. The "tdf" in the name is a tribute to a race Ferrari ran in the '50s and '60s called the Tour de France Endurance race.
Its 6.2-liter V12 makes 30hp more than the F12berlinetta with 770 hp and 520 lb-ft. of torque, and Ferrari slashed 242 pounds off the car's weight. That is enough to push the car from a standstill to 60 mph in 2.9 seconds on its way to a top speed of 211 mph.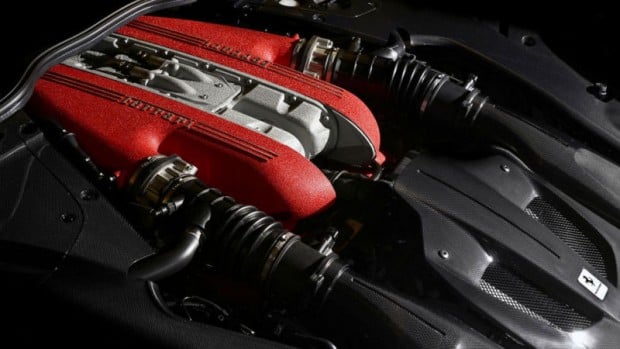 The other thing that makes the F12tdf special are its handling and dynamics, which include a rear-wheel steering system to help it corner on a dime, despite the car's natural tendency to oversteer like a madman.
Ferrari is building just 799 of the F12tdf, and if you need to know the price, you can't afford one.