2016 Hyundai Sonata Plug-in Hybrid Announced
EV | hybrid | hyundai | hyundai sonata | November 16, 2015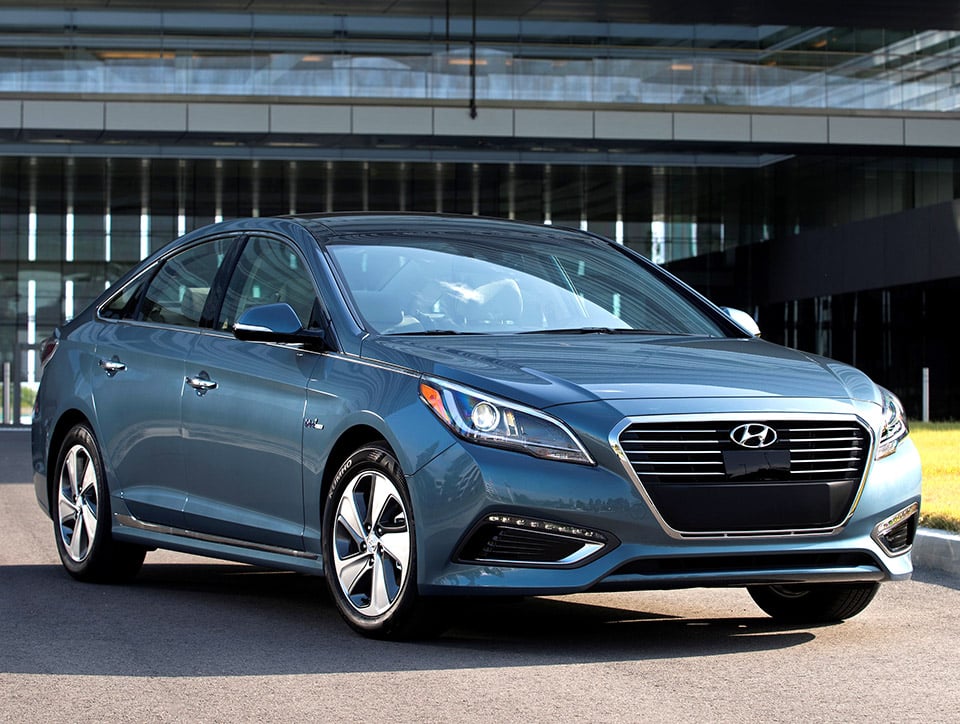 Hyundai has unveiled a new Plug-in Hybrid Electric Vehicle (PHEV) variant of the 2016 Sonata. The big thing that sets the PHEV model apart from the normal Sonata Hybrid is that this version can drive for up to 27 miles on electricity alone. That is enough driving range that many people with short commutes won't need to use the gas engine on a regular basis.
Its gas engine is a 2.0-liter four-cylinder that makes 154 hp and 140 lb-ft. of torque. Combined with the output from the electric motor the car makes 202 hp. The electric motor in this car is a 50 kW unit that is 32% more powerful than the electric motor used in the normal hybrid Sonata.
The extra electric power allows the car to travel at higher speeds and engine loads. The 2016 Sonata PHEV starts at $34,600(USD) for a base model, and a Limited starts at $38,600. Both versions qualify for a $4,919 federal tax credit.