Zenos E10 R Track Day Beast Has the Heart of a Focus RS
sports car | track day | zenos | November 23, 2015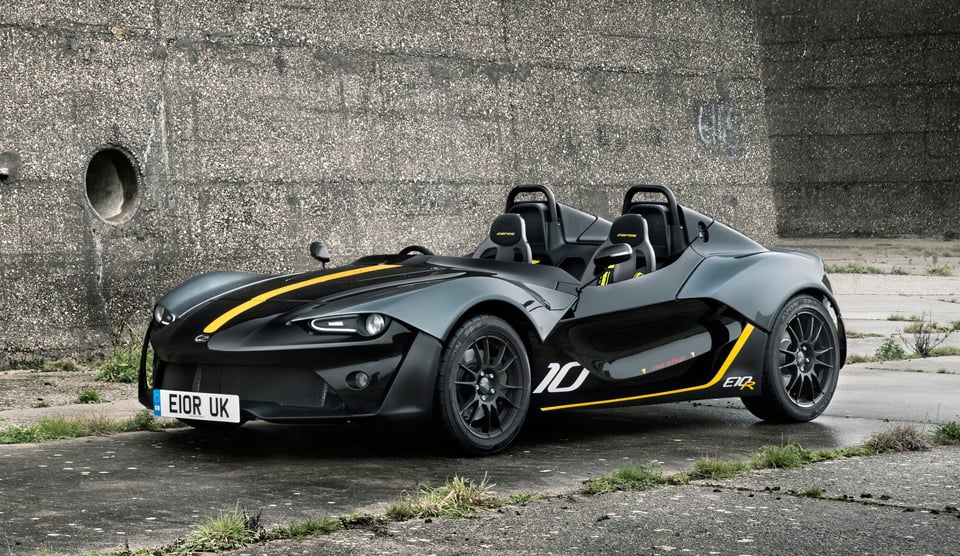 I am a sucker for cars made specifically for track day abuse, that are also street legal so they can be driven to and from the track. One of the coolest cars of this sort to debut in a long time is the Zenos E10 R.
It's powered by a 2.3-liter EcoBoost engine sourced from the Ford Focus RS. Zenos custom ECU coaxes an impressive 355 hp and 349 lb-ft. of torque out of the little 1500 lb. beast. That is enough power to launch it from 0 to 60mph in just 3.0 seconds.
The car has a top speed of 155 mph and can be fitted with an optional windscreen to save your mug from bugs and pebbles. Having taken a giant grasshopper to the face while wearing an open face helmet at the track, a windshield is a welcome add-on. It also offers an an adjustable suspension and a racing harness. The best part? The Zenos E10 R will sell for just £39,995 (~$61,000 USD). How many other cars can achieve such performance for that little?