2017 BMW i3 Gets Larger Battery and Longer Driving Range
bmw | bmw i3 | EV | May 2, 2016
BMW has announced a bit of an update to its i3 electric car for 2017 model year. The new version of the car gets a battery that has 50% higher capacity than previous versions of the i3. The new battery is 94Ah or 33 kilowatt hours with higher energy density in the lithium ion cells. The larger battery pack means that the car can go up to 114 miles of combined city and highway driving per charge – a substantial improvement over the 81 mile range of the outgoing model.
The company says that range is under varying conditions with heat or air conditioning turned on. The i3 uses a 170hp AC synchronous electric motor and performance is essentially the same as the old model of the car. It can reach 60mph in a bit more than 7 seconds – on par with many higher-end luxury SUVs and crossovers.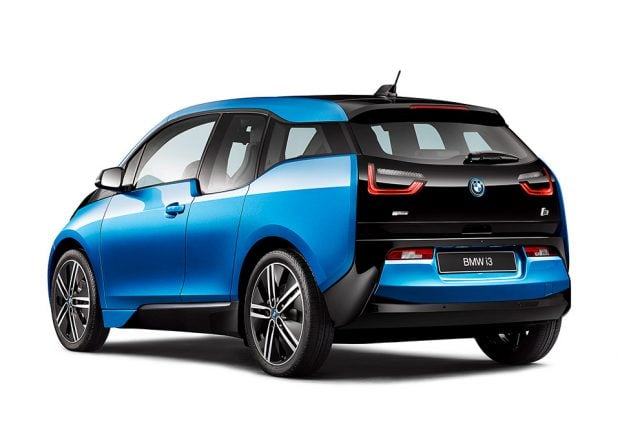 The larger battery pack is also included in the Range Extender version that has a 2-cylinder gas engine to charge the battery while driving when the battery gets low. The fuel tank on that model is larger now holding 2.4 gallons, which should increase range just that much more.
Expect pricing for the 2017 BMW i3 to be revealed closer to its on sale date.