Rinspeed Oasis Concept Grows Radishes Under Its Windshield
ces | EV | rinspeed | rinspeed oasis | weird | October 9, 2016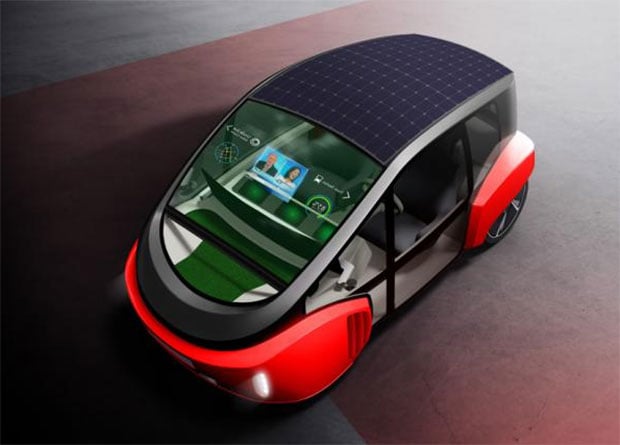 Swiss automaker Rinspeed has unveiled a new concept car that it plans to show off at CES 2017. The car is called the Oasis and it's an autonomous EV for two meant to shuttle you around the city. It's a multipurpose vehicle and Rinspeed says it could deliver packages and pizzas during the day, and take you shopping at night.
The front windshield has tech to show you virtual and augmented reality of the world around you. The interior of the car is meant to feel like your living room at home. Almost the entire side of the car is glass so there isn't much privacy offered. I mean if you are in your living room odds are pants are optional, not so much in a glass-sided city car.
Perhaps the strangest feature is the green space in front of that massive windshield, which can be used for growing flowers or radishes according to the company. I don't know why you would want radishes growing in your car, I'm pretty sure that is how you get ants.