Toyo Tires to Have the Coolest Cars in Its SEMA Booth
sema 2016 | toyo | October 28, 2016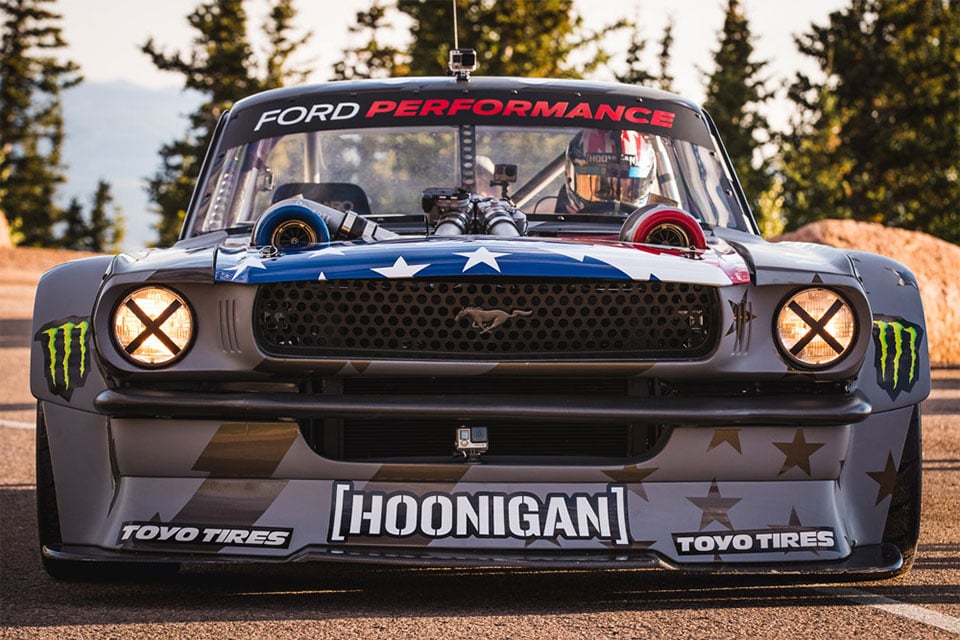 Toyo Tires has announced the vehicles that it will have in its booth at SEMA 2016. If you will be at the show and only see one booth, this could very well be the one. There are ten cars that will sit in the booth, and naturally all of them will wear Toyo rubber.
Among the coolest are Ken Block's Hoonicorn Mustang and a customized Tesla Model X. A sweet purple McLaren MP4-12C will be on display along with a badass Lincoln Continental convertible from the '60s that has been heavily customized.
One of the strangest cars is a 1970 Mustang grafted to the body of a 2010 Nissan GT-R, dubbed "Muzilla." For GT-R purists, there's one of those as well, with a variety of cool aftermarket aero bits. There is even a old school Z car and an low-rider 1990 E30 BMW in the mix.