2017 Ford Raptor Takes 3rd in Baja 1000, Then Drives Home After Race
baja 1000 | ford | ford f-150 | ford raptor | November 30, 2016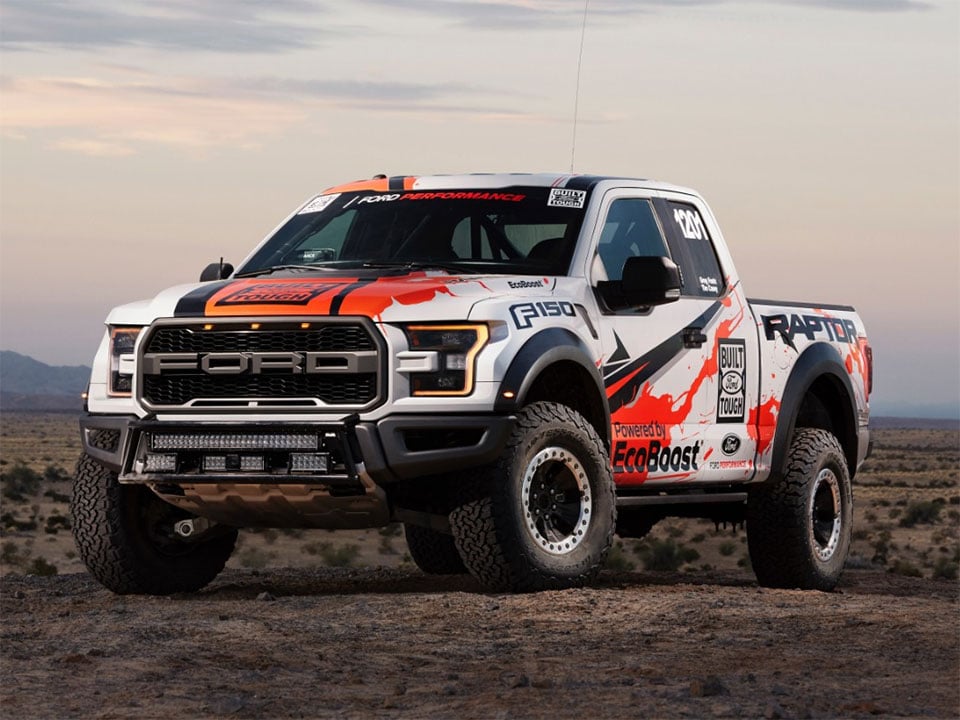 The Baja 1000 is one of the most grueling races in the world and it's a win just to finish the race in many books. It's a real feat if you can put your ride on the podium, which is exactly what Ford did with the pre-production 2017 Raptor it raced in the event. The Raptor took third place in its class finishing the race in 35:39:08.
If finishing the race with a functioning truck isn't enough, the Ford team wanted to show that the street legal and production based vehicle still had some go left. To prove this, they loaded the truck up after the race and drove it another 400 miles to their home base.
The Baja 1000 loop course spans 850 miles with lots of rock, potholes, sand, and dust to contend with. The truck the team raced was as stock as race rules would allow with its factory engine, transmission, brakes, wheels, and tires intact. The truck even has factory AC, satellite radio, and windshield in place. The only additions were a roll cage, race fuel cell, racing seats and harnesses and retuned Fox shocks to handle the extra weight.