nanoFlowcell Quant 48VOLT Electric Sports Car Teased
2015 geneva motor show | EV | nanoflowcell | quant 48volt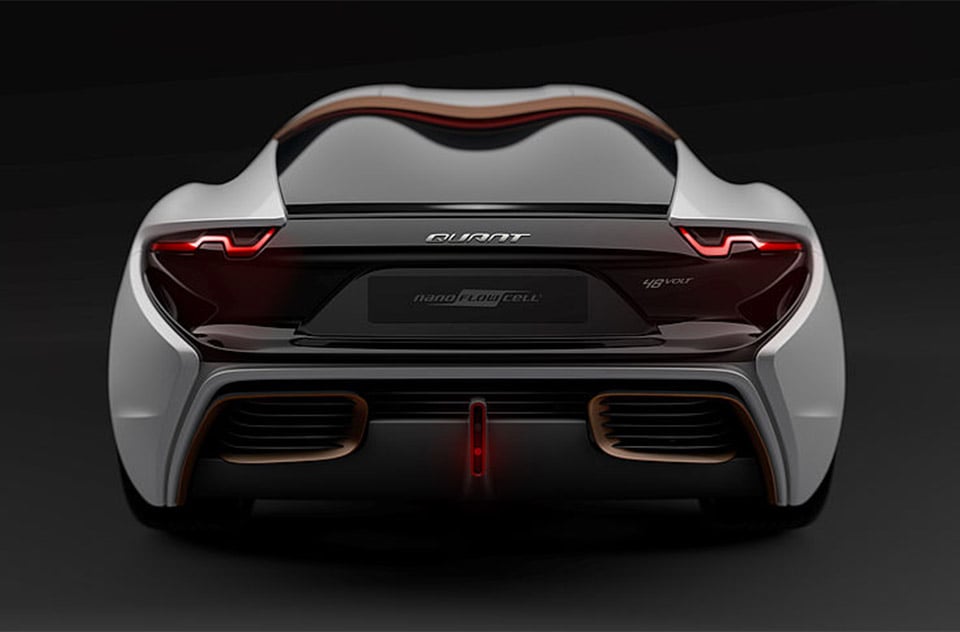 Yet another new green supercar is set to go on display at the 2017 Geneva Motor Show. The car is called the Quant 48VOLT and it is the first car to use nanoFlowcell's new 48-volt drivetrain. The AWD, pure electric sports car offers up the equivalent of 760 hp with its four 140 kW motors. The car can reach 100km/h (~62 mph) in 2.4 seconds and has a top speed of 300 km/h (~186 mph). That top speed is electronically limited. Typically, that means that's all the tires can safely handle.
The maker claims that the car is good for 1000km (620 miles) per charge, which is more than double Tesla's largest capacity vehicle. The fuel powering the electric drivetrain is presumably hydrogen, but the company hasn't offered full details on how its system is charged.
The car that will be on display is a prototype, and there is no indication of when or if the car will go into production.