VW May Squash Hardtop Beetle
rumors | volkswagen | volkswagen beetle | VW | May 8, 2017
---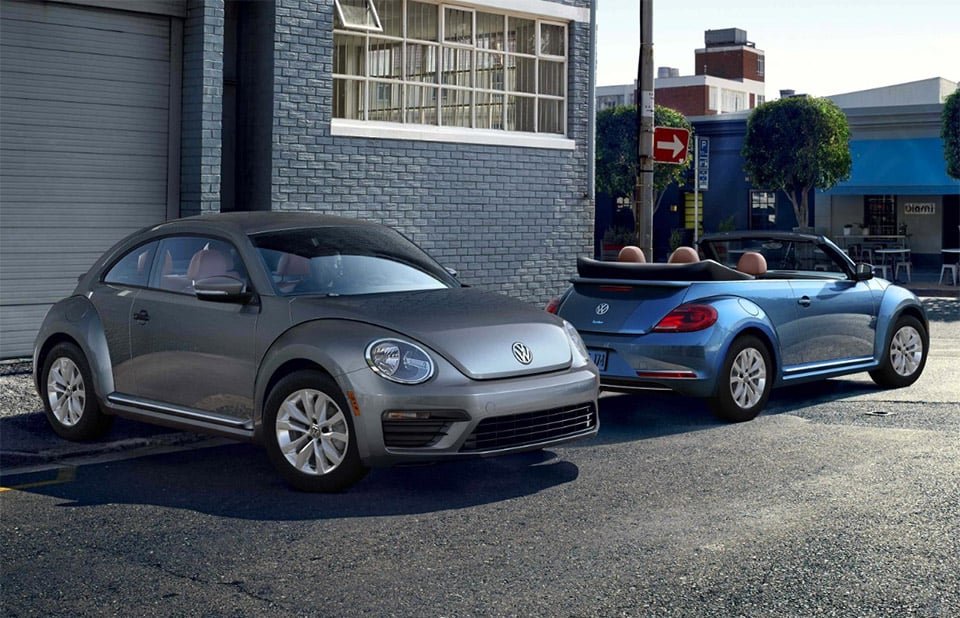 Volkswagen is looking for anything it can find to help reduce the blow of all the fines, buybacks, and recall costs it's had to deal with since the Dieselgate saga. Part of that may come in the form of discontinuing numerous models across the various Volkswagen group brands. In the VW brand itself, two of the cars that are tipped to be getting the axe are the Beetle and the Scirocco.
The Scirocco is a European only vehicle that many in the US didn't even know still existed. The Beetle on the other hand, is one of the most iconic VW cars. Word is that the convertible Beetle still sells well in Europe and would carry on for now. The Beetle hardtop, on the other hand, is rumored to be on the chopping block.
Even if the Beetle goes away entirely, that doesn't mean that the Beetle name won't come back as a EV in the future. After all, Volkswagen has promised to launch 30 new electric models by 2025.