2017 Honda Civic Si First Drive: A Perfect Storm is Brewing
2017 honda civic si | driving | honda | horsepower | suspension | turbocharger | June 2, 2017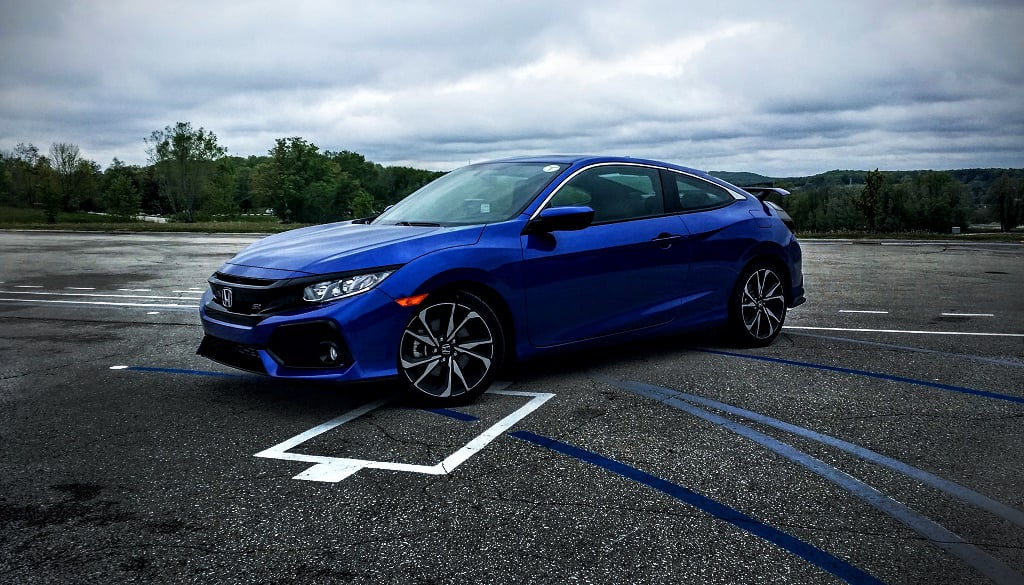 Specs at a Glance

Engine: Turbocharged 1.5-liter 4-cylinder
Horsepower: 205
Torque (lb-ft.): 192
Transmission: 6-speed manual
Drive Configuration: FWD
Curb Weight (lb): 2,889
Total Length (in): 177
Width (in): 71
Base Price (USD): $23,900
Honda fanboys need to put down their energy drinks and take a big step back, because all of their bitching about the all-new Honda Civic Si being a disappointment is about as off-base as it gets. OK, so the tenth gen Civic does feature more folds than a how-to origami book which forces a love it/hate it decision, but from a performance perspective, this machine really delivers the driving dynamics enthusiasts deserve.
After spending twenty minutes behind the wheel, it became quite apparent that Honda has really gone the extra mile to make the latest and greatest Civic Si as seamless as possible in the agility department. The steering and adaptive dampers firm up quickly with the push of a button, allowing greater agility in the twisties while still providing a pleasant ride for passengers front and rear. Accompany that with a wider track, bigger brakes, stiffer springs, up-sized sway bars, and a few key suspension aspects pilfered from the Type R and it becomes obvious that Honda has brought the thunder with this one, even if it only sounds like a distant rumble.
Virtually everything Si fans have come to love is still here too. From the smooth shifting manual gearbox that comes attached to a helical limited-slip differential, to the rev-happy horseplay one might expect from the badge, it's a coupe that continues to kick out globs of driver enjoyment. And don't get hung up on this gen's 205 horsepower numbers, which hover just above the old K24 specs. It's a mid-range 1.5-liter animal begging for bolt-ons, and with the average reflash, intake, intercooler, and downpipe/exhaust combo attached, aftermarket enthusiasts will soon realize that Honda's turbo 1.5-liter motor truly is lightning in a bottle.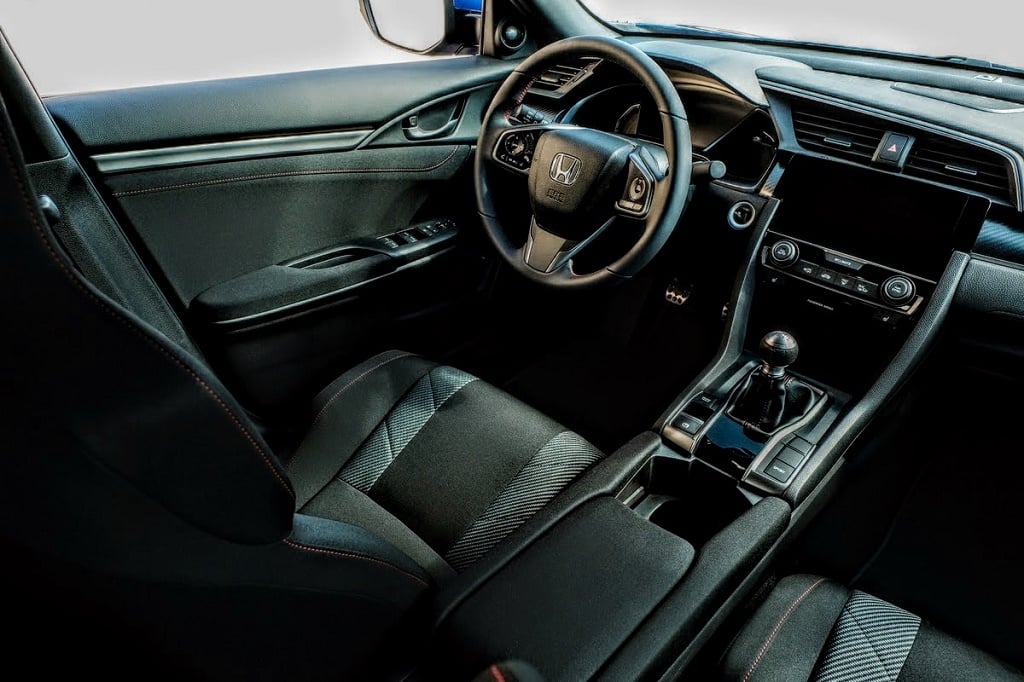 On the flipside, Honda has also retained many of its recognizable Si styling points by making the cabin look very much like it were… well… an Si. All of the red accents are there, along with the Si seat stitching, performance pedals, red gauges, and sporty shift knob. It's a cabin that retains the brand heritage while instilling it with a sense of practicality and modern day Civic style. While we would have preferred to prance around in a sedan variant instead of the smaller coupe, the all around experience of driving the new Si was for the most part an enjoyable experience, and our two passengers had pleasant things to say about both the front and rear seat's ride.
While I'll hold mytongue until it comes time for a full week-long review, Imust admit that the Si's interior left us feeling a bit underwhelmed. For as well thought-out, sport-focused, and versatile as the namesake is, the use of inexpensive looking carbon-like accents and rough feeling upholstery won't win quality awards in certain buyer books. If you compare something like the seats found in the unappreciated, under-powered, yet utterly awesome EP3 to this one, it immediately becomes apparent that Honda has cut a few corners in order to keep the Si's sticker price below the $25,000 threshold.
Fortunately for us, no expense was spared during the development of the Si's performance prowess, which ultimately is the deciding factor when it comes time to separate the fledgling enthusiast from the average Civic shopper. So don't despair, Honda fans, because the Si never was and never will be designed to haul ass in a straight line. It's a car that has been engineered with the same mindset as the Miata and the BRZ. Sharp handling and a sporty stick-shift make for one hell of a fun driving experience, regardless of how minuscule the engine may be beneath the bonnet. So buckle up and bring your umbrellas kids, because we get the feeling that the all-new Honda Civic Si is set to reign supreme once more.