Inside the Weird and Wonderful Pontiac Aztek
pontiac | pontiac aztek | August 21, 2017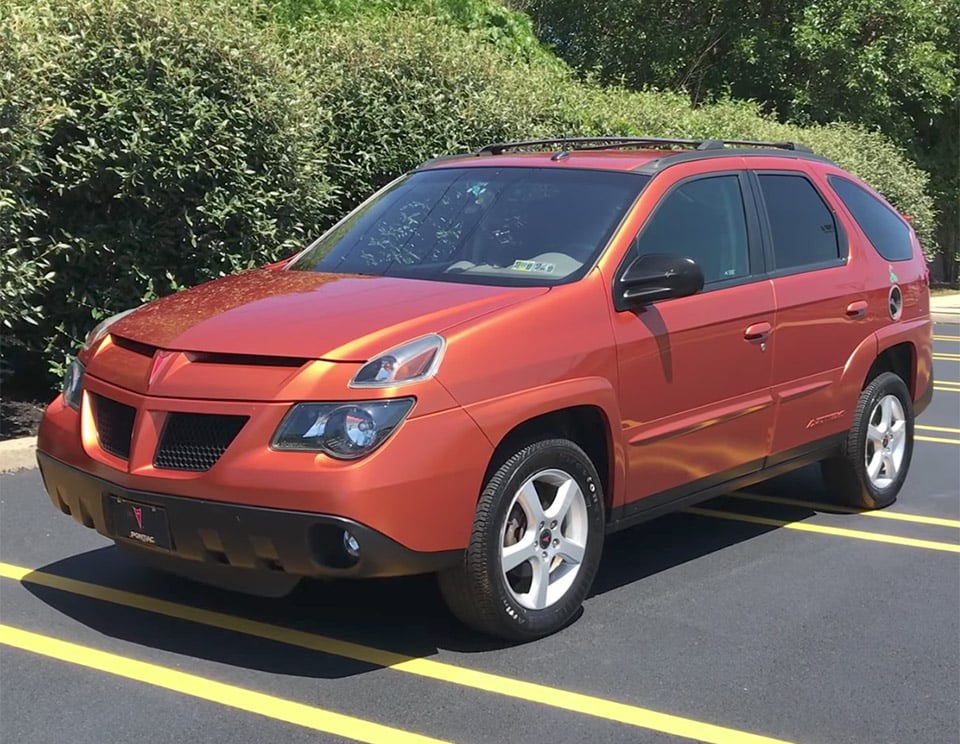 There are few things that automotive journalists fully agree on, but if you put 100 auto journos in a room and asked them to name the five ugliest cars ever designed, I bet the Pontiac Aztek would be in everyone's top three. But just because this car was hideous, doesn't mean it wasn't interesting. By the time it was released in 2001, Pontiac had a long history of well engineered cars.
The Aztek has recently experienced a bit of a renaissance, in part due to its prominent appearance as Walter White's car in Breaking Bad, but also because people are starting to hear that it's actually a pretty cool vehicle – assuming you can get past the looks. Autotrader writer Doug DeMuro recently got his hands on a late model (2005) Aztek and decided to kick the tires to see what all the fuss is about:
The Aztek Doug reviews doesn't suffer from the ridiculously ugly black body cladding, or weird 3-spoke wheels found on the 2001 models, but otherwise, it's the same car. It's not without its quirks, but it certainly is versatile. It has a variety of useful features, like a split-folding rear liftgate with built in seats and drink coolers for tailgating, a ton of storage spaces, and a removable center console which doubles as a drink cooler. Pontiac even offered an optional tent that attached to the back of the car, and an interior air mattress.
It doesn't exactly drive well, with an underpowered drivetrain, some strange blind spots, and lots of body roll, but its soft suspension means its ride is comfortable and car-like. It driving dynamics are no surprise given the fact that they had to build it on the same platform as the Chevy Lumina and Pontiac Trans Sport minivans.
Based on conversations I've had with industry insiders, the Aztek project was really the domain of the engineers and not of the designers, and that shows in just about every aspect of this early 21st century oddity. It's a surprisingly versatile vehicle, but a styling failure on pretty much every level.