2018 BMW i3s: Sporty EV Gets Power, Styling Upgrades
2018 | bmw | bmw i3 | bmw i3s | EV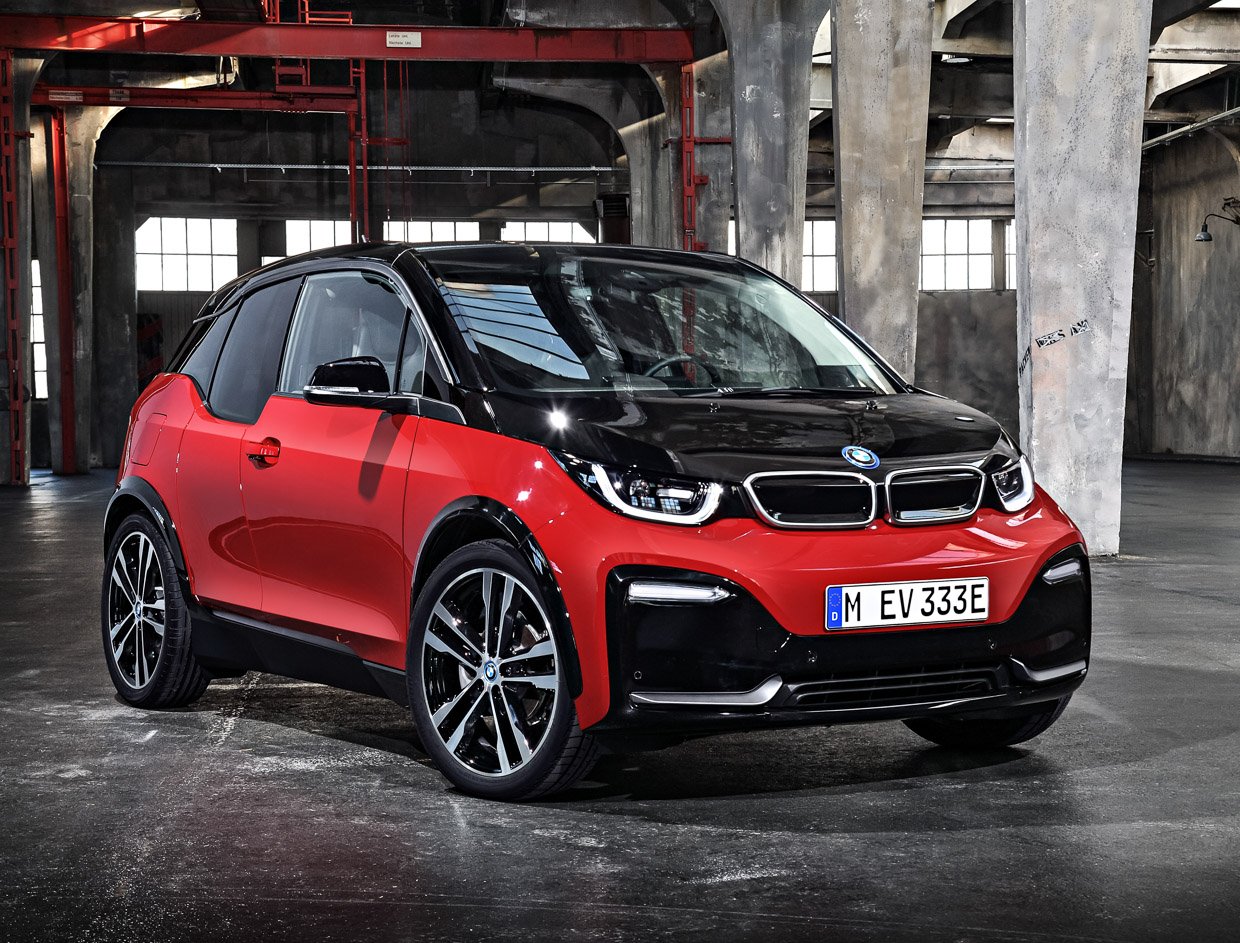 The BMW i3 has been around since 2014, and since its initial launch, the compact EV hasn't changed a bit. But for 2018, not only is the base i3 getting tweaked, there's a whole new trim level that combines sport styling and a modest power bump.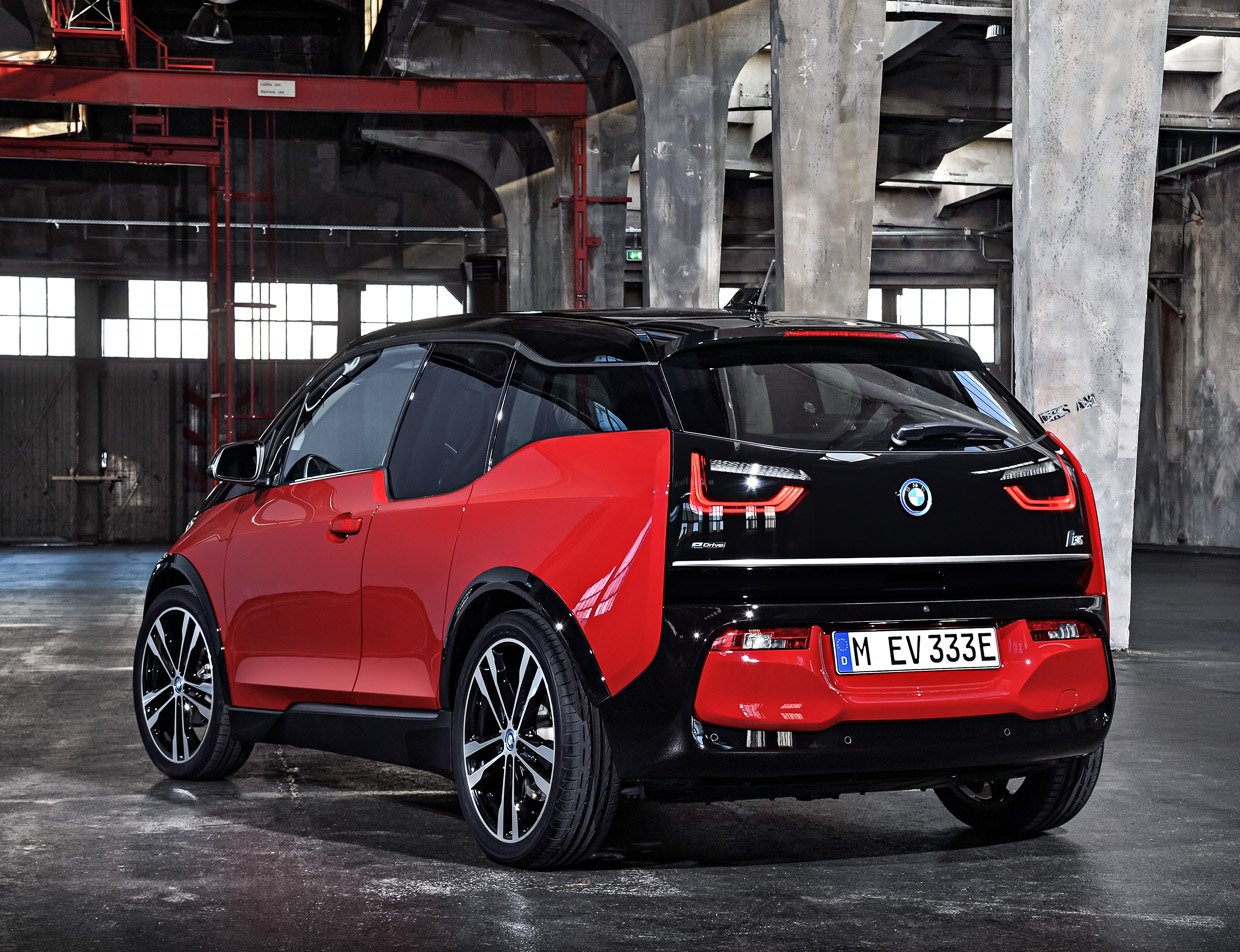 The BMW i3s not only has a sportier look, but has been given a sport suspension, as well as a tiny 10mm drop in height. Visual enhancements include glossy black bumper trim and wheel arches which increase its overall track width by 40mm. The i3s comes equipped with 20″ light alloy wheels which are 1/2″ wider than previous i3 sport wheels, giving the car a more planted stance, and more tire contact with the road. What impact this has on range isn't known yet, but it certainly should improve grip.
You can see the styling differences between the 2018 i3 and i3s in the side-by-side photo below:
While the motor in the standard i3 makes 170 hp and 184 lb-ft. of torque, the i3s gets 184 hp and 199 lb-ft. of torque, boosting its 0-to-60 time to 6.8 seconds. That still doesn't beat either the Chevy Bolt or Tesla Model 3 though. Top speed is now 100 mph, versus the 93 mph max of the base i3. So it's not exactly a rocketship, but more power is always better, IMHO. Pure EV range is appx. 97 miles, though that can be bumped up to 180 miles with the gas-powered range extending generator.
All models of the i3 come standard with LED headlights now, as well as the latest edition of BMW's infotainment interface, iDrive 6. BMW is also offering a rich new cloth and leather interior trim, called "Giga Brown Natural Leather & Carum Spice Grey Cloth." That's a mouthful, but it sure looks pretty.
Despite its range limitations, I've always liked the BMW i3 quite a bit. It's a stylish and fun little vehicle, with a truly unique interior that looks better than most cars at any price. I'm looking forward to getting behind the wheel of the more powerful and sporty i3s whenever I get the chance.