Insane Rally Bentley Continental GT for Sale
bentley | bentley continental gt | off-road | rally | September 3, 2017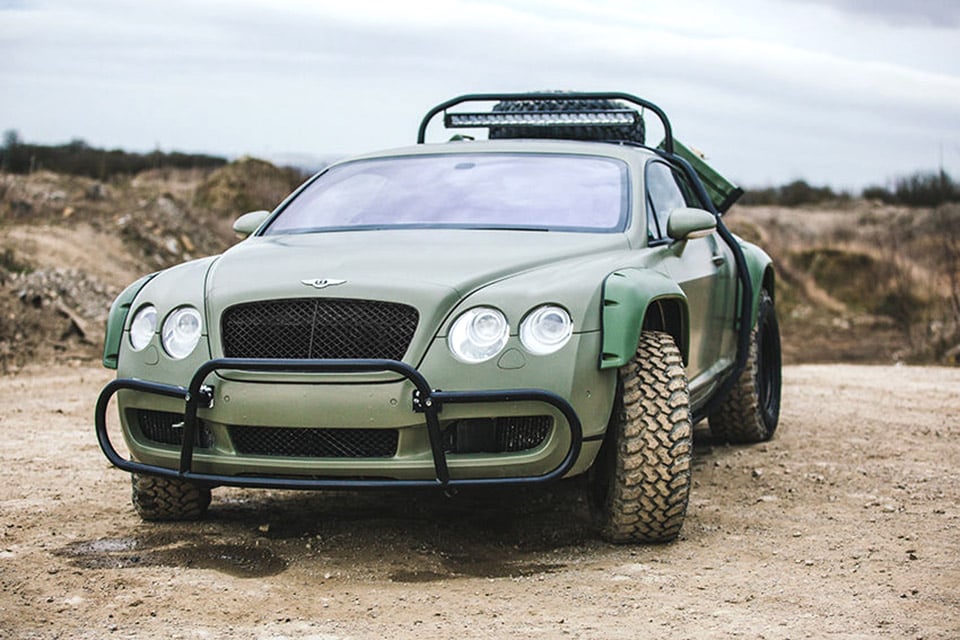 One of the last cars you'd ever think about taking off-road and onto a course filled with loose dirt, mud, and rocks would be a Bentley. Sure, they make some powerful cars, but they're way too fancy and expensive to think about risking dings, dents, and scratches. But this very special Bentley Continental GT is designed just for those sort of antics.
This unique ride was tricked out for the Nat Geo UK series Supercar Megabuild, and now it can be yours! The car recently turned up on eBay, and is ready to go to one very lucky bidder.
The vehicle started out as an AWD Continental GT, complete with a 6.0-liter W12 engine, and a fancy beige and blue leather interior. But that's about where the car diverges from the standard model. This off-road beast has been tricked out with a pair of adjustable off-road shocks at each corner, rugged 17″ steel wheels, chunky rally tires, large overfenders, LED racing lights, custom front brakes, all wrapped in an external steel roll cage, and skid plates mounted underneath the chassis. In all, the car has had more than $32,000 in upgrades and modifications. Of course, it did have more than 100,000 miles on the odometer before they started their mods, so the car has seen some use.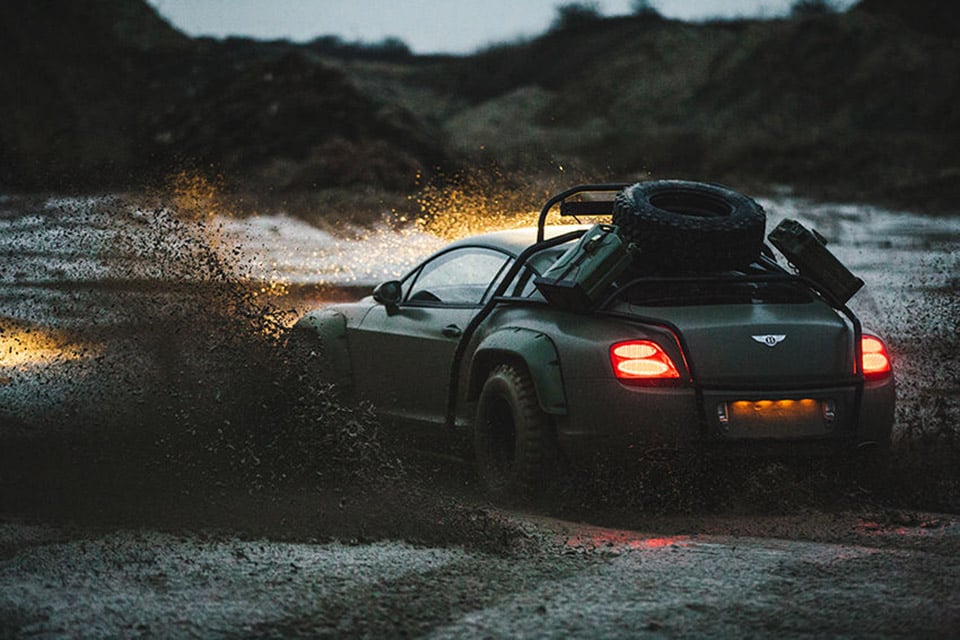 Apparently, it's fully street legal as it stands, and with a little extra work should be ready to race in an actual rally competition. I have no idea how much it will sell for, but as it stands right now, bids on the auction have neared $40,000 with more than 5 days left on the auction.