This Double-Wide Jeep Wrangler Doesn't Fit in a Lane
jeep | jeep wrangler | mods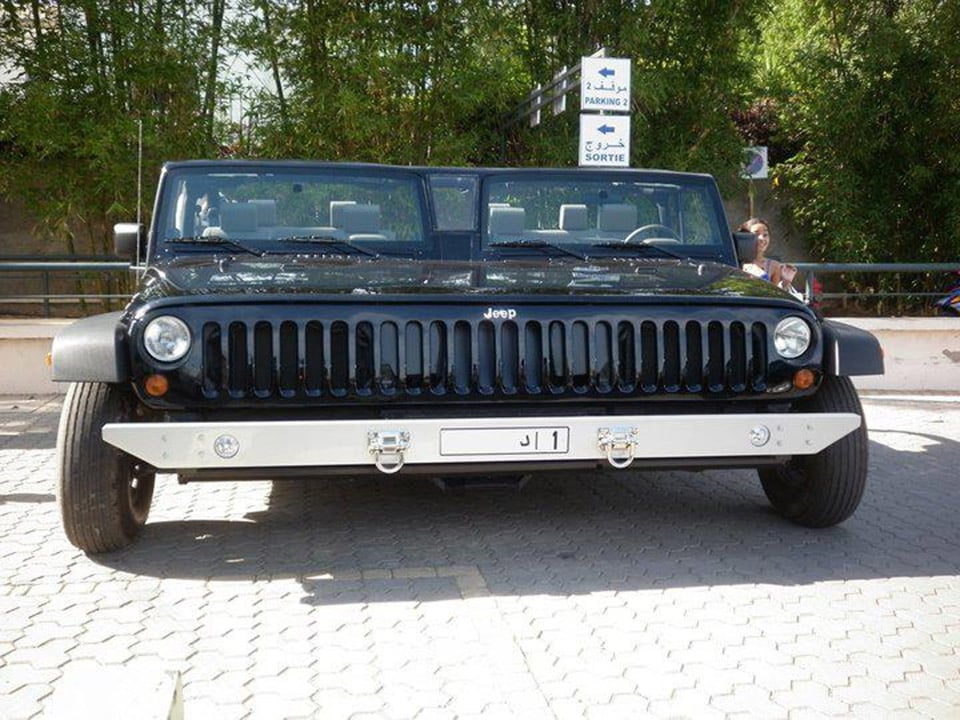 I've seen plenty of wide-body and wide-track suspension kits, designed to give cars greater stability and room for wider tires, but these guys took vehicle widening to a whole new level.
This crazy custom Jeep Wrangler turned up a few years ago in Morocco, and it's completely insane. The double-wide Wrangler appears to have been made by grafting two completely separate Jeep Wranglers in the middle, rather than trying to expand the width of the chassis and body of a single 4×4.
The crazy Jeep needs about a lane and a half of width to cruise down the road, making it quite impractical, but it does have one big advantage over other Wranglers – it can hold four passengers in the front row, and four in the back, making it – as far as I can tell – the world's only 8-passenger Wrangler.
Oh and speaking of extra wide Wranglers:
[Photo credit: The Unlucky Photographer]