This Rare 1994 Jaguar XJ220 Can Be Yours… for Half a Million Dollars
1994 | jaguar | jaguar xj220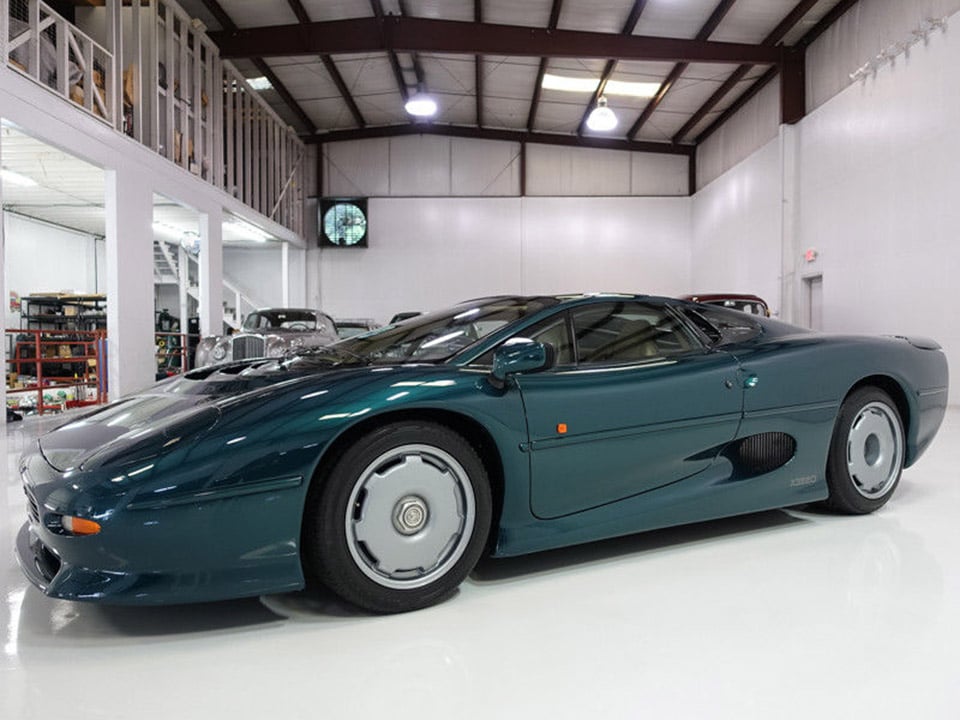 One of the rarest Jaguars ever made has to be the XJ220. Only a handful of these powerful supercars were made back in the early 1990s, and they seldom come up for sale. Just 283 of the cars were made between 1992 and 1994, and they sold for £470,000, or a little over $700,000 US dollars at the then current exchange rate. Now, you can own one of these truly exotic British sports cars for the low, low price of $529,900.
Unlike the V12 Jaguars of yore, the XJ220 packed a custom built 3.5-liter twin turbo V6 that made a whopping 540 horsepower, and 475 lb-ft. of torque – impressive numbers for the early '90s for sure. Better yet, the car has a 5-speed manual gearbox, unlike most modern supercars with their fast-shifting, but far less engaging automatics. The rear mid-engine car could hit a top speed of 212 mph, and launched from 0-to-60 mph in just 3.6 seconds.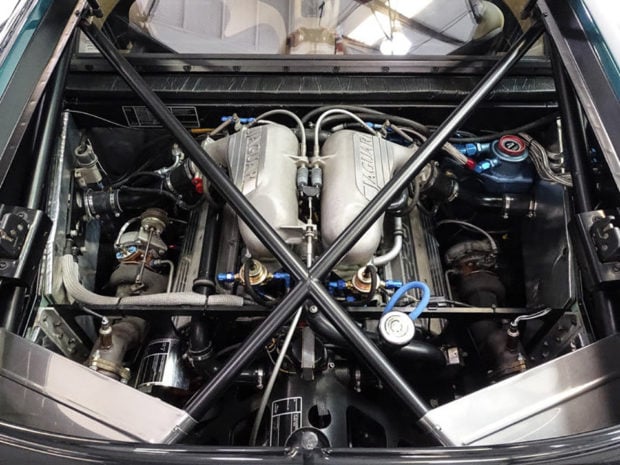 This particular XJ220 specimen is here in the U.S., and has just 5,419 original miles on the odometer. I'm not crazy about the teal-ish Silverstone Green color on this particular XJ220 – it's not quite the rich British Racing Green that looks so good on other Jaguars. That said, I wouldn't throw it out of my garage.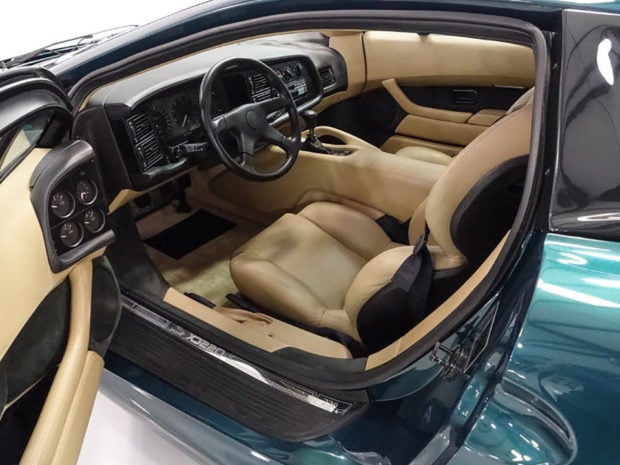 This exact car was actually featured on the cover of Autoweek back in 2001, and was actually one of just 14 cars which were factory owned by Jaguar, who kept in storage for an extended period of time after it was built in 1994.
If you're seriously interested in this rare car, it's listed for sale by St. Louis, Missouri classic car specialists Daniel Schmitt & Co., with a starting bid on eBay of $489,770 and a Buy It Now price of $529,900.