Nissan 370Zki Is Built for the Slopes
2018 chicago auto show | mods | nissan | Nissan 370Zki | skiing | February 5, 2018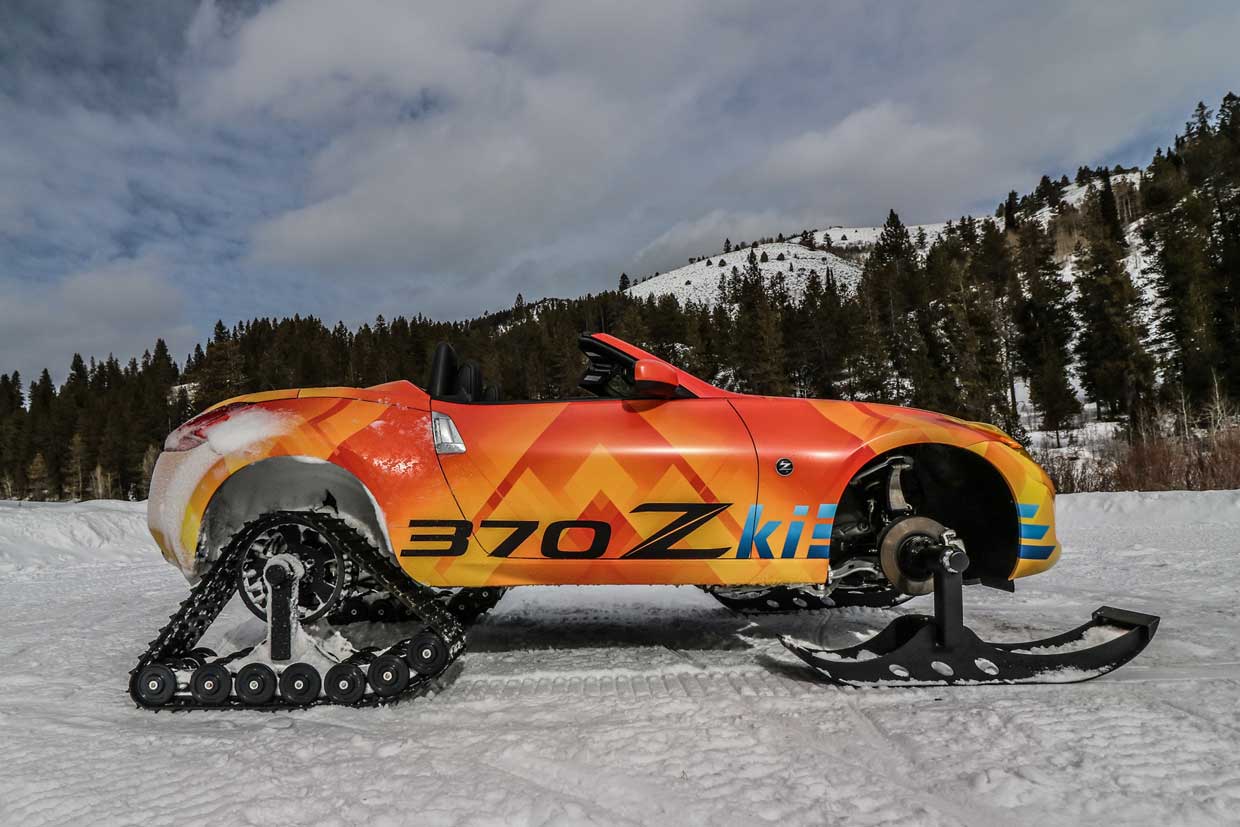 Nissan is showing off a highly-customized 370Z Roadster that will be on display at the 2018 Chicago Auto Show. The car is called the 370Zki, which is apparently pronounced "370-Ski," despite its spelling. The drop-top Z car started life as a normal 370Z before having its wheels removed and some cold-weather sporting goods added on.
The rear wheels were replaced with some massive DOMINATOR treads that measure 15″ x 48″ x 30″ and some front skis that measure in at 12″ x 56″. To fit those treads and skis underneath, the car had to be heavily modified. Its wheel wells were opened up and 3-inch wheel spacers were added as well.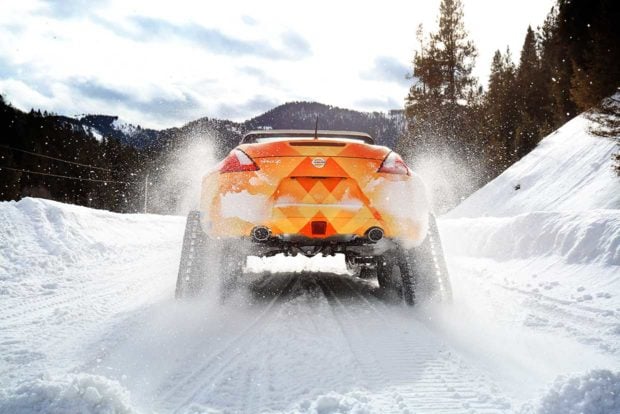 The suspension also has a custom lift to fit the running gear. Amazingly, the steering, brakes, and 332 hp 3.7L V6 engine are all stock. However, the brakes did require some relocating to work. This thing looks like it would be a blast to drive.