Honda Mean Mower Packs 189hp: Do You Want to Mow Man?
honda | lawnmower | mean mower | mods | March 17, 2018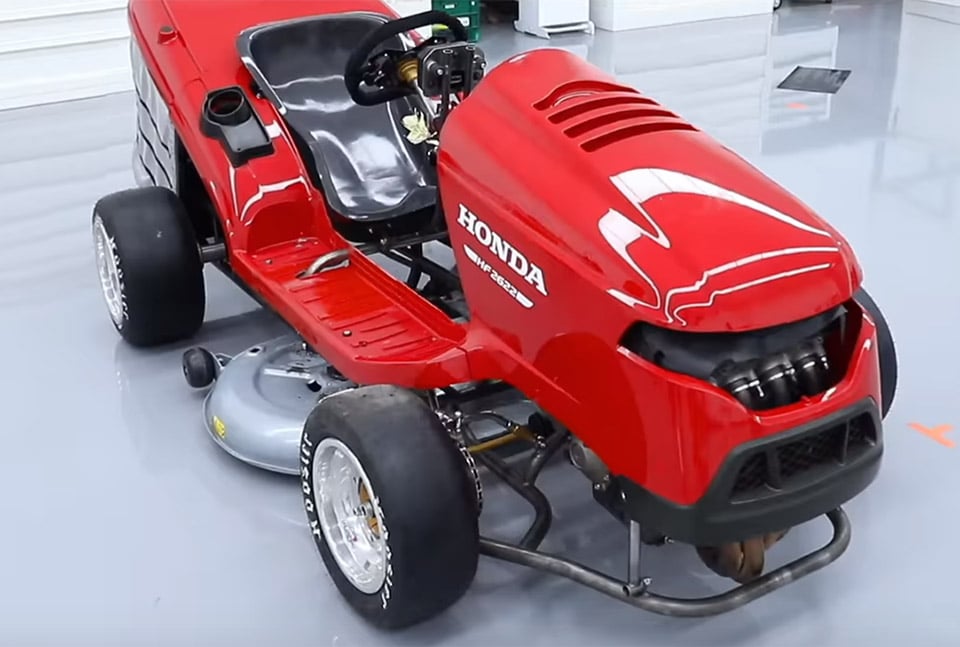 Honda rolled out something it called the Mean Mower back in 2013, and the crazy lawnmower had a 1000cc V-twin engine out of a Honda Firestorm motorcycle tucked inside. That mower was able to hit nearly 117 mph, and was very impressive indeed. Honda is now teasing a new version of its bonkers Mean Mower.
The new mower gets a 1000cc heart in the form of the four-cylinder engine found in the current CBR1000RR Fireblade. That engine makes 189 hp and Honda says the Mean Mower will now hit speeds up to 134 mph. Honda plans on racing the new Mean Mower soon in an attempt to break the current lawnmower speed record. In the mean time, here's some footage from the original version to whet your appetite:
The Mean Mower looks more like a racing cart with lawn mower bodywork than a real lawn mower. Regardless, I want to drive it badly.